---
Cold Oven Roasted Salmon????????? - cjs - 07-29-2011

I thought I saw this method on Pioneer Woman the other day, but looking for a link, I was not successful. So, not sure where I saw this, but I tried it yesterday and it does work!

You put the salmon filet in a cold oven and turn it to 400° and the fish should be cooked in about 25 minutes. Mine took 33 minutes, but it was perfectly cooked!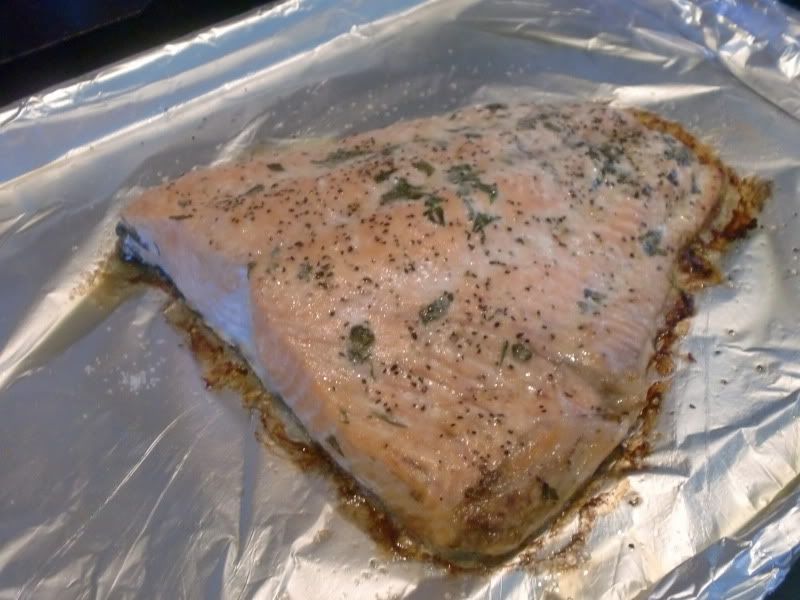 And, I think it is a gentler way to roast it rather than the higher temps I normally use. Kind of like Bill's method of very low heat.

I have a wonderful Salmon Club Sandwich that I've been making for ~10 years, so that's what we had last night - delicious. The rest will go for salmon cakes for my aunt - whooeee, she's going to be a happy camper next month.
---