---
Monday Dinner 9/7/15 - Trixxee - 09-07-2015

What's on the menu tonight? We are doing baby back ribs since they are on sale just about everywhere for $2.99/lb. Will cook them in the oven at 275 for about 2 1/2 hours, then throw in the grill with sauce. Boxed au gratin potatoes on the side and not sure of a vegetable.

I might also make an easy dessert recipe I saw Cristina Ferrare make the other day - it involves angel food cake, mixed berries, whipped cream and berry coulis.


---
Re: Monday Dinner 9/7/15 - DFen911 - 09-07-2015

I think I'll make a hamburger soup. I have some left over wholegrain sour dough bread so might use it to top the soup like in French Onion.
---
Re: Monday Dinner 9/7/15 - losblanos1 - 09-07-2015

Tonight it's French onion Salisbury steak.
---
Re: Monday Dinner 9/7/15 - Mare749 - 09-07-2015

We have an assortment of l/os from yesterday that the kids sent home with us. Son-in-law James, made the best smoked brisket that I have ever tasted. He also made two types of "fatty" and smoked those, along with baked beans, roasted potatoes, and coleslaw.

So, we might have that when we get back from the air show if we don't go out.


---
Re: Monday Dinner 9/7/15 - DFen911 - 09-07-2015

Maryann what was his rub on the brisket? I have a small one in my freezer that is just itching to get out
---
Re: Monday Dinner 9/7/15 - Mare749 - 09-07-2015

Denise, he said that he used a rub called Oklahoma Joe's from Food network. I think it was Bobby Flay's.


---
Re: Monday Dinner 9/7/15 - Mare749 - 09-07-2015

Sorry, but our photos of the brisket came out too dark to post. We forgot to take a pic while it was still in the smoker. So, we tried to take it inside the trailer and it didn't come out.

But, I had this one to show off from a couple weeks ago when James made "fatties" for the first time. He got all the kiddos involved in the process, too. Here is one with Katie and Alyssa.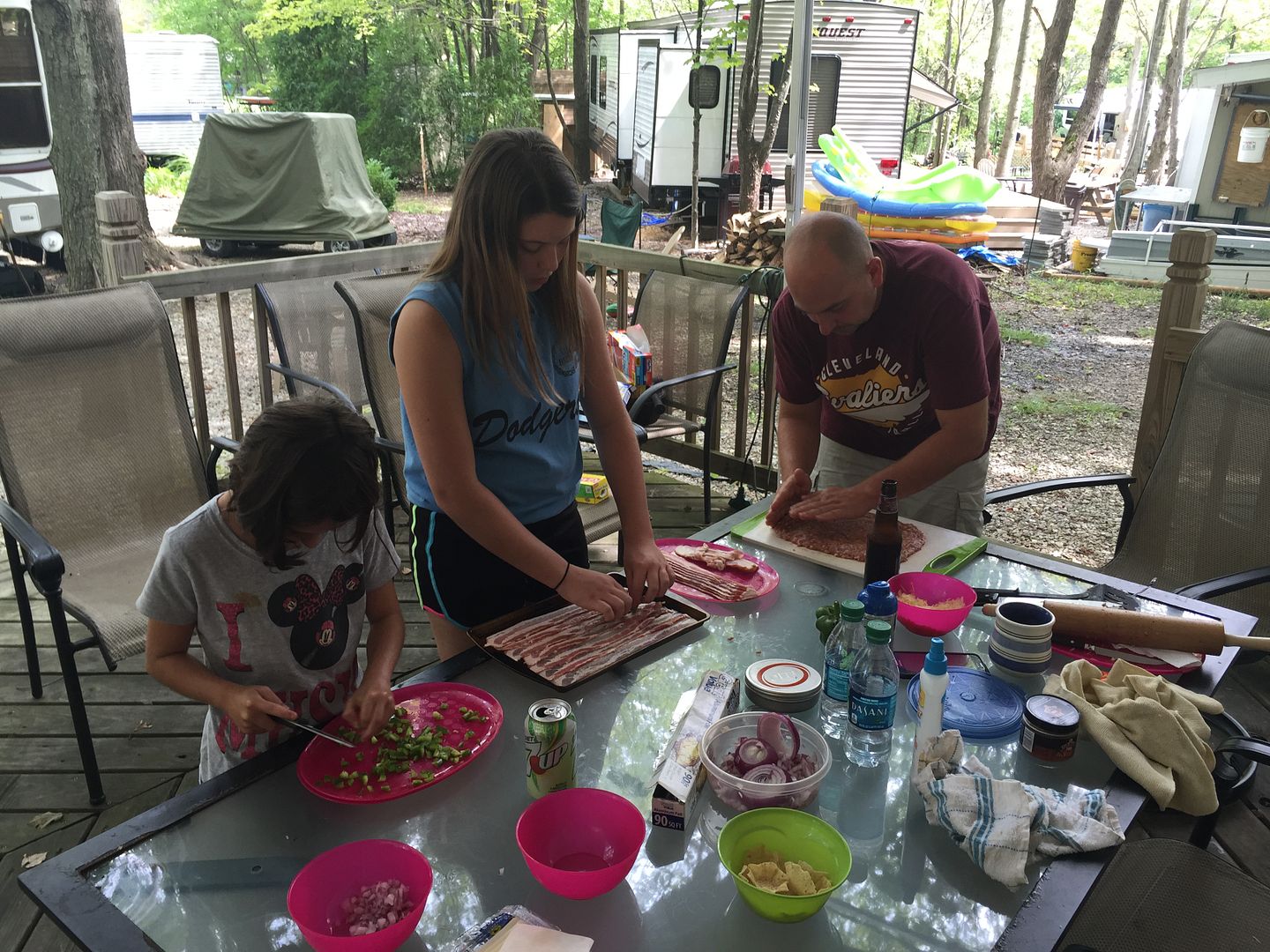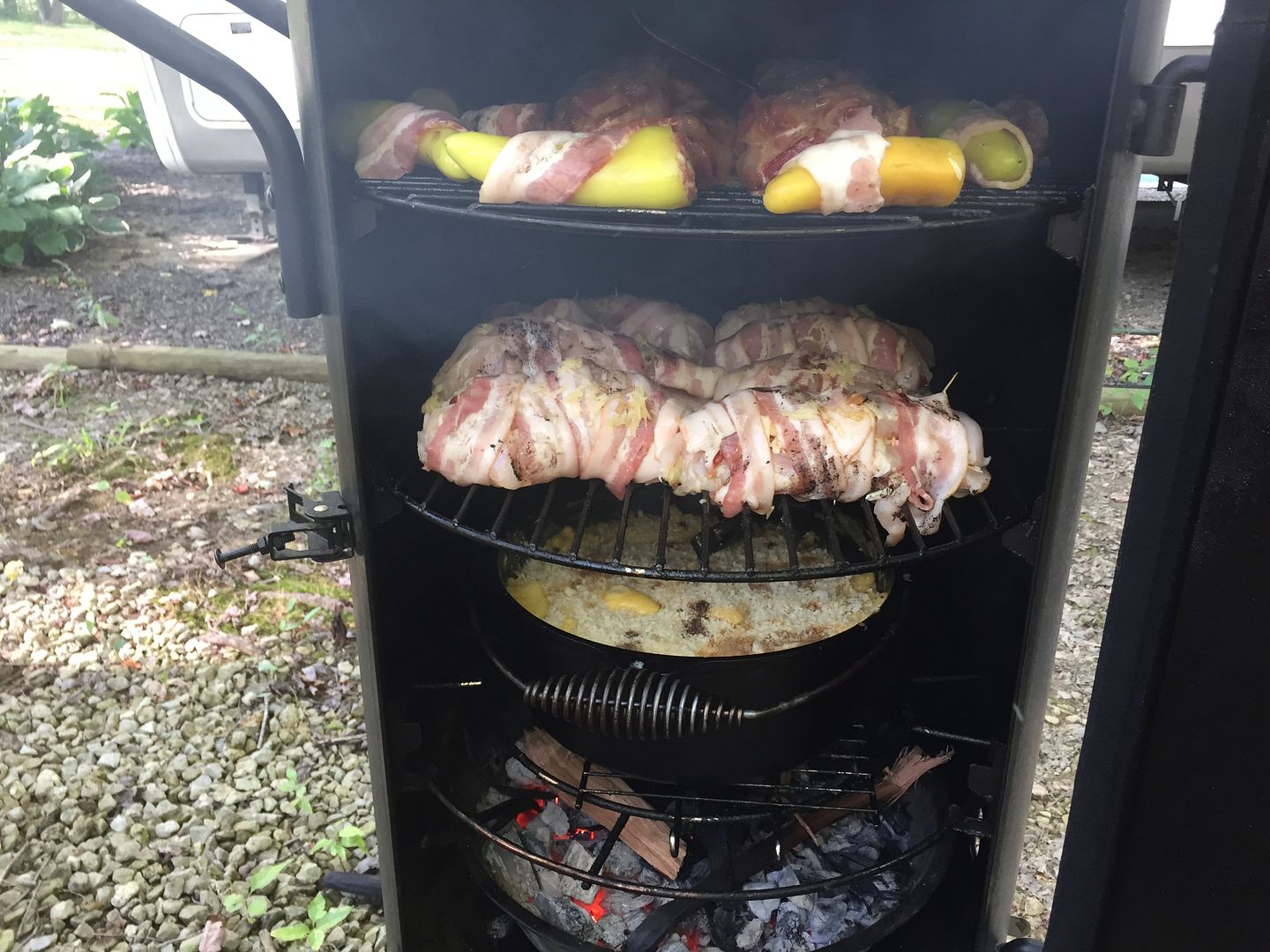 In the smoker, bacon wrapped stuffed peppers, fatties, and mac and cheese.


---
Re: Monday Dinner 9/7/15 - cjs - 09-07-2015

Wow!! It all looks wonderful!!
Sorry folks, I 'assumed' the dinner thread would be the Labor Day thread..... but, this works for me, too!
Thanks Trixxee

We had a champagne brunch this a.m. with BBPBLTs (Bacon, Basil, P.nut butter, Lettuce, tomatoes) - I love not having these very often, then they are so special when we do!!!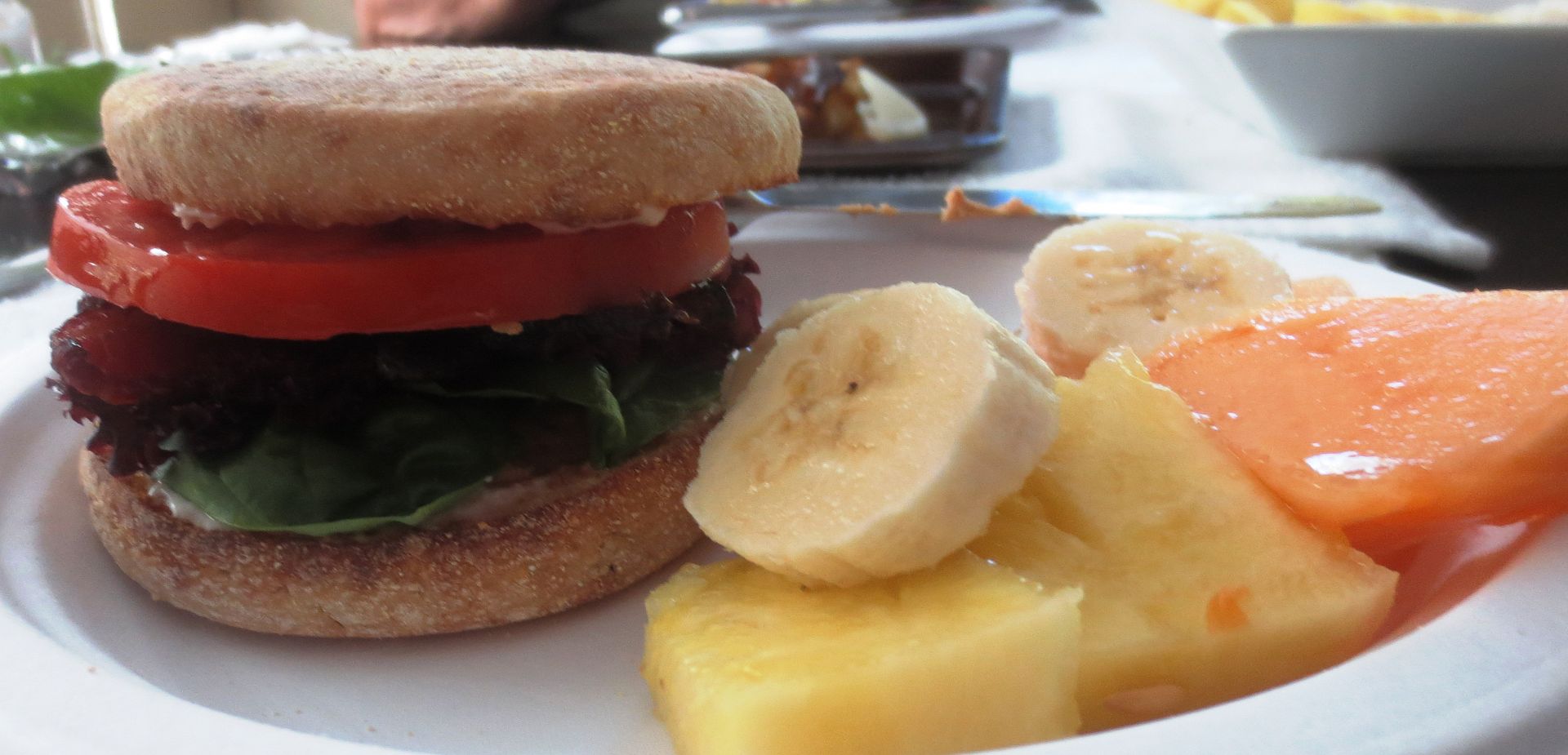 Last night we had a really easy dinner - grilled steak and baked potatoes and fruit - and, did I splurge on the butter on the potato!! So darn good. I was good and have a lot of mine left (the guys ate all theirs) so tonight we're going to have Fajitas.

---
Re: Monday Dinner 9/7/15 - DFen911 - 09-07-2015

Thank you Maryann! What are "fatties?"
Oh and if anyone wants the rub here is it
Rub Recipe
---
Re: Monday Dinner 9/7/15 - Gourmet_Mom - 09-07-2015

I'm not sure of this, but the fatties I know involve some type of meat stuffed (pinwheel style) wrapped in bacon. Sharon introduced them to us several years ago. The one I did was Italian Sausage rolled up with cheese and pizza type goodies. Can't remember for sure. It was good, though!

Oh, and looking back, Maryann posted pictures, since I last looked. Yes, that is what she was referring to. I saw them in the picture of the smoker! MAN! What a feast, Maryann! I'm so jealous!!!!!

William asked for the flounder over potatoes and onions, again. The seafood kick is still holding. That said, I'm off to look at the recipe for the review dinner. I may make it tomorrow night. Depends on how our day goes. It may be a long one.


---