---
Calling all Scandinavians - labradors - 03-28-2017

Do any of you know where I can get dark baking syrup (

Mörk Sirap

) without the shipping charges being as much as the product?

I'd like to make some

Limpa

for some of my customers without resorting to using molasses.

(If you have an old, family recipe for

Sirapslimpa

, that would be great, too.) 

Thanks!


---
RE: Calling all Scandinavians - cjs - 03-28-2017



Limpa – Swedish




Sirapslimpa – Swedish, also




 




As a good Scandahoovian from Norway, how about making Lefse for your customers – (even the Swedes will know what these are) They are wonderful.




 




Here is my Grandma's recipe – from my cookbook, a Chef's Journey…Home




 




My grandma made lefse for the family all my life and for years before that! I don't know how she kept up with us when the whole family was around her huge round kitchen table, soft butter and the sugar dish in front of us just waiting as the lefse came off her old wood stove. 

I know we must have eaten faster than she could cook them. My niece, Lynnie, also remembers waiting in line with her seven cousins trying to get her fill of Lefse as my generation took over the cooking! When serving lefse to her family, when they were small, my Grandma would prepare a huge stack and serve with potato soup when her children came in from sledding.




Mom Shelledy's Lefse




 




5 large white potatoes (she called them the 'mushy' type – Russets)




2 cups sweet cream, half & half or milk




1 tsp. salt




3 T. butter




Flour as needed for rolling out the lefse




 




Boil potatoes until tender. Mash them finely with the cream, salt and butter. Add flour just until workable (the dough will be fairly dry, but it will stay together to be rolled out).

 

Wrap in plastic wrap and chill for 1 hour.




 




Roll the dough out into ropes and cut into 1" chunks. Roll each chunk into thin circles to look similar to a flour tortilla.




 




Heat a dry griddle (cast iron is best) to about 400°F.  

Place a circle of lefse on the griddle and cook until brown spots appear on the heated surface. Flip and cook the same way on the other side. Don't over cook them – you want them pliable.




 




Place between paper towels while cooking the rest of the lefse.




 




CJ's tip: Some folks like just butter, my family always smeared the softened butter over and topped with a sprinkling of granulated sugar; others add a sprinkling of cinnamon. Fold twice or roll into a cylinder. Eat and enjoy.




 




I remember the warm butter running down my forearms when I was little.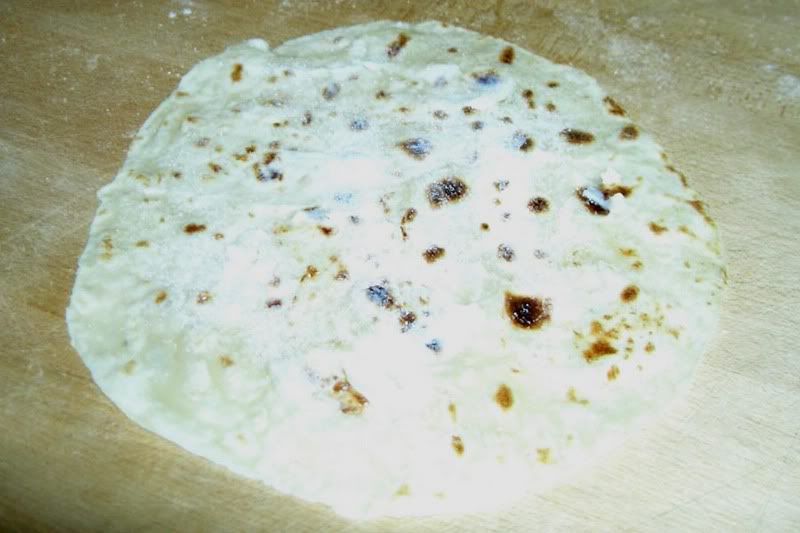 Labs, you might try them out on your mom and you - they are so delicious 
  Good luck with finding products.


---
RE: Calling all Scandinavians - labradors - 03-28-2017

The Lefse I made from your cookbook when I was in Honduras were delicious and that's when I turned them into "Lefsizza" (Lefse pizza) by topping them with the meatballs (also from your book) and Jarlsberg.

Unfortunately, they don't seem to be room-temperature shelf stable, so I can't sell them.


---
RE: Calling all Scandinavians - cjs - 03-29-2017

That's right, I forgot you had made them, but I do remember the lefse pizza!
---
RE: Calling all Scandinavians - Mare749 - 03-29-2017

Oh my. I really have to make these for the kiddos again. They gobbled them up as fast as I was cooking them, so not sure that even one would make it to the pizza stone, but what a great idea.


---