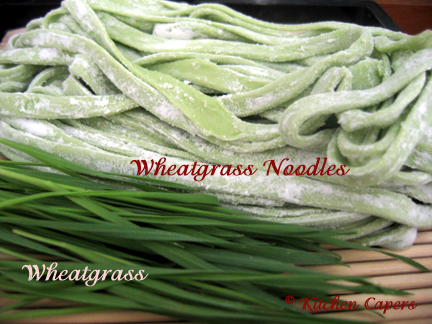 I had this tossed with salt and Extra Virgin Olive oil and added some Kelp on top. Garnish with toasted sesame seeds.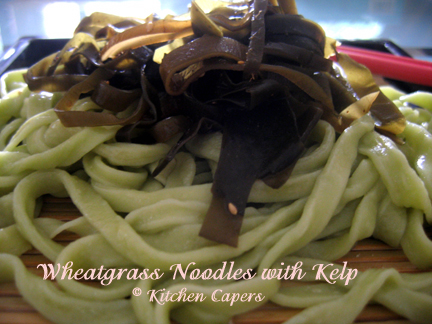 I bought this from a local supermarket here in Singapore.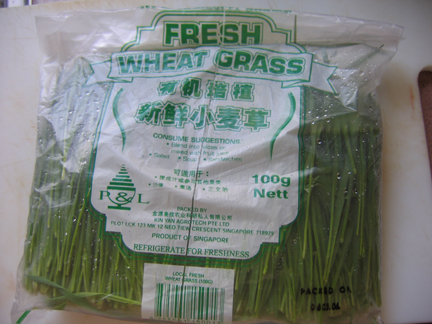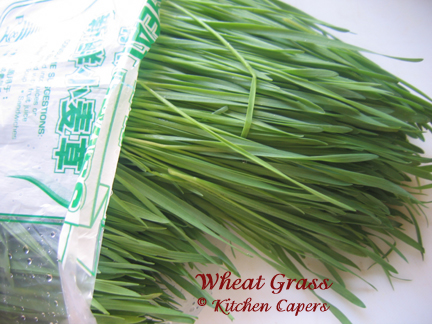 Makes a 2-person portion
Ingredients
300g all purpose flour
180ml water
20g Fresh Wheatgrass
1/2 tsp salt
tapioca flour for dusting
Method
1. Add water and wheat grass together to blend.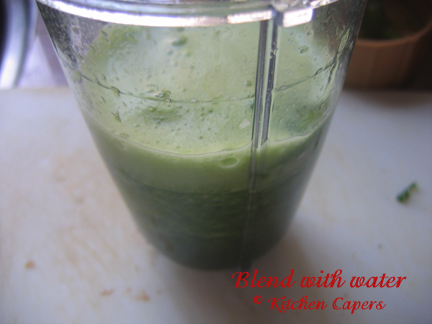 2. Sieve out the pulp **DO NOT THROW THIS AWAY** and mix with flour and salt to knead into a dough.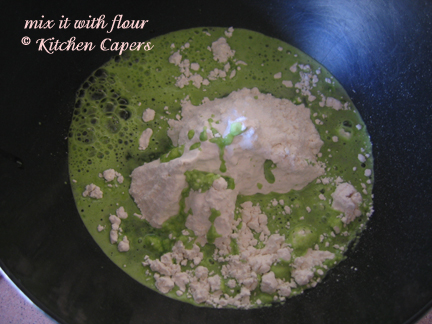 3. Run it thru the pasta machine a few times until it comes out flat and smooth.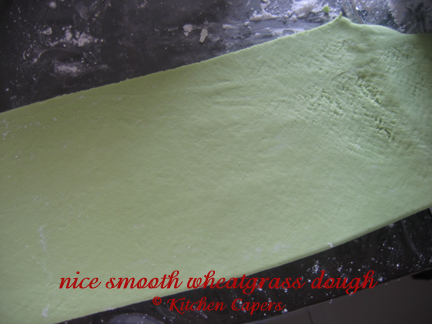 4. Cut it into desired shapes. Dust with tapioca flour.
5. Cook as per your recipe.
About the pulp
You can mix this with water and honey to make a nice juice. Its drunk as a healthy juice for cleansing or detoxing purposes.
People Learn from one another, just as iron sharpens iron. Proverbs 27:17 New Internationl Version, Bible

****
tasteoftime.blogspot.com