Cauliflower Steaks w/Caper-Anchovy-Garlic Sauce with Caramel Chicken
On a scale of 1 to 10 – this entire dish is at least a 15!! If you like Mediterranean flavors, you'll probably love this one. AND, for those of you in a hurry – I was surprised at how easy to prep ahead. I made the entire Caramel Chicken to the point of adding the nuts, jalapenos and gr onions until just before serving. I chilled it and heated in a baine marie as I was prepping the cauliflower, which is another easy and fast recipe. I would not exclude any of the diverse ingredients – combined they are out of this world good.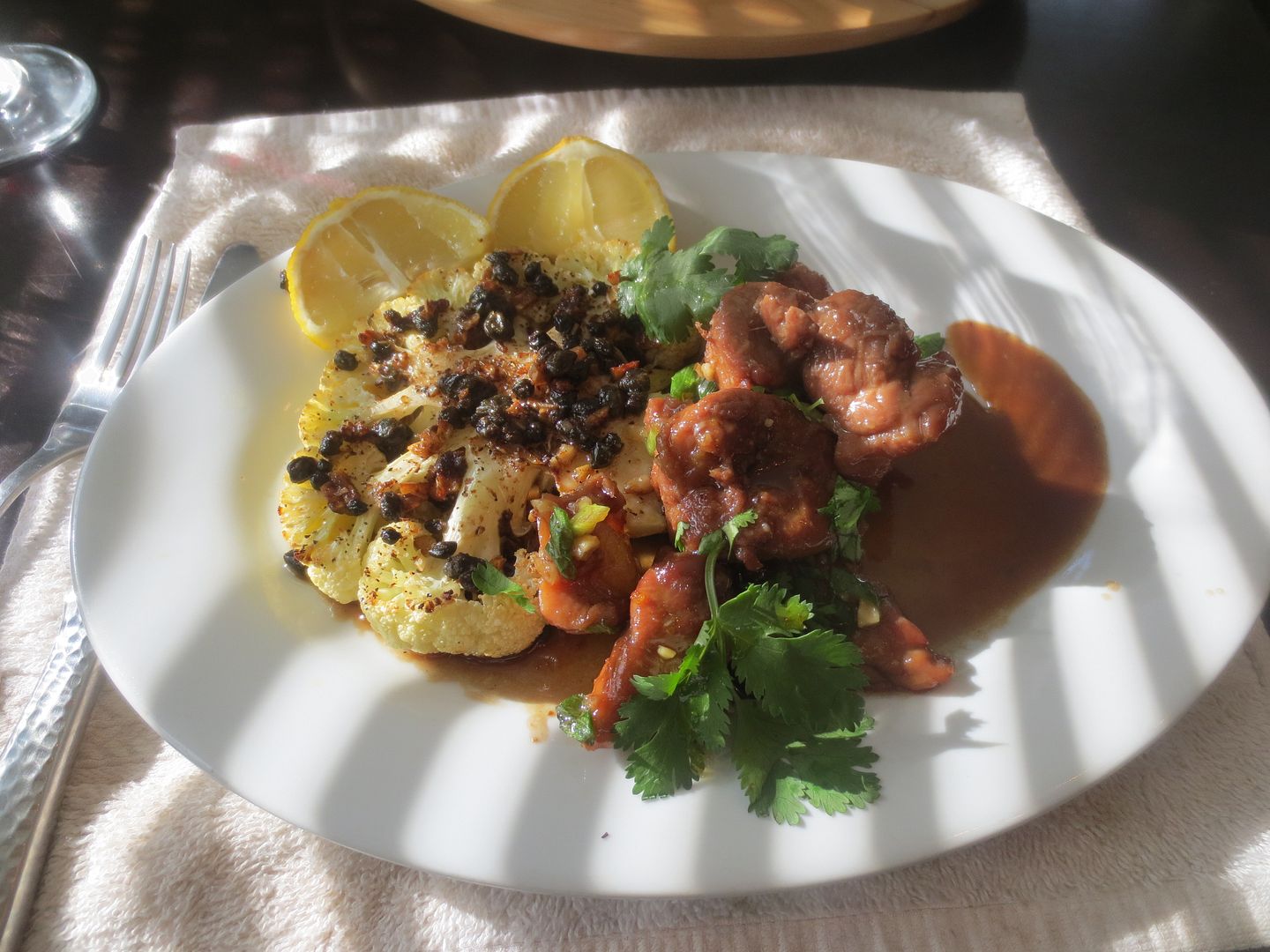 Cauliflower Steas with Caer-Anchovy-Garlic Sauce
Caramel Chicken
Had a couple of wonderful matched wines with the entire meal - Barefoot Pinto Grigio and
 one of Roy's Christmas special wines - Les Messus du Prieuré - a French Syrah based blend.
Unexpectedly the best dinner in a long time!!
Retired and having fun writing cookbooks, tasting wine and sharing recipes with all my friends.
www.achefsjourney.com