Today is overcast with frequent showers, but yesterday was PERFECT! The guys fished all day and I was able to sit on the deck all afternoon with only a little coughing. The guys were excited to catch a couple of these guys....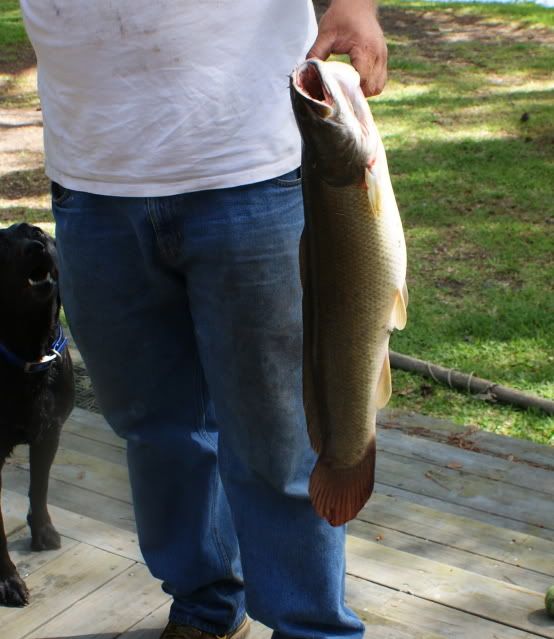 Not good for eating, but a thrill to catch!
They saved just enough of the grass perch (sunfish?) for dinner....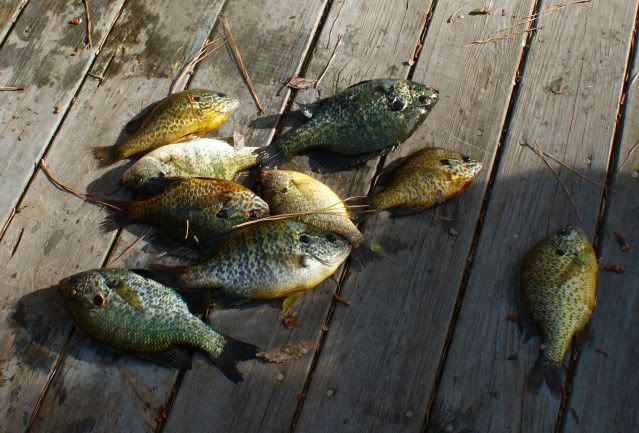 Ready to cook....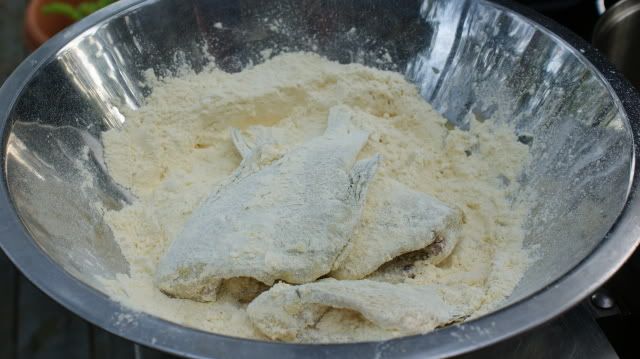 The versatility of a gas grill....no greasy, smelly clean up or smell in the house...
MMMMMMM! LET'S EAT!!!!!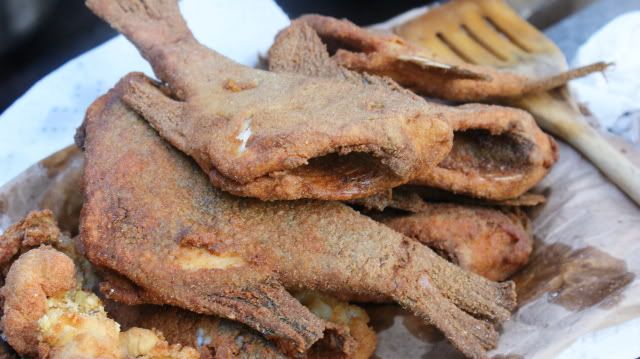 NOTE: See the light colored pieces to the bottom left? William was THRILLED to discover two fish with roe!
Daphne
Keep your mind wide open.