One word WOW! So after asking here and reading up some more I was a lot more at ease letting the pork continue to cook. It got to a temp of 195 when I pulled it. I let it rest for 40 minutes and it came up to 200.
OMG this was the BEST pork I have ever eaten. I even had a lady who isn't a big meat eater eat 2 slabs! It was so moist. I just cannot get over how this came out
Well I also did a chicken, which had also sat in its own brine for 24 hours. I wasn't too sure about a rub for it so I fired off a message to Jean. Who gave me her coffee, cocoa rub mixture. Out of the brine, rinse and patted dry and given a light rub with olive oil and then the rub. I was dubious..cinnamon, cocoa, garlic, instant coffee...This is now a favorite and will be done again and again!!!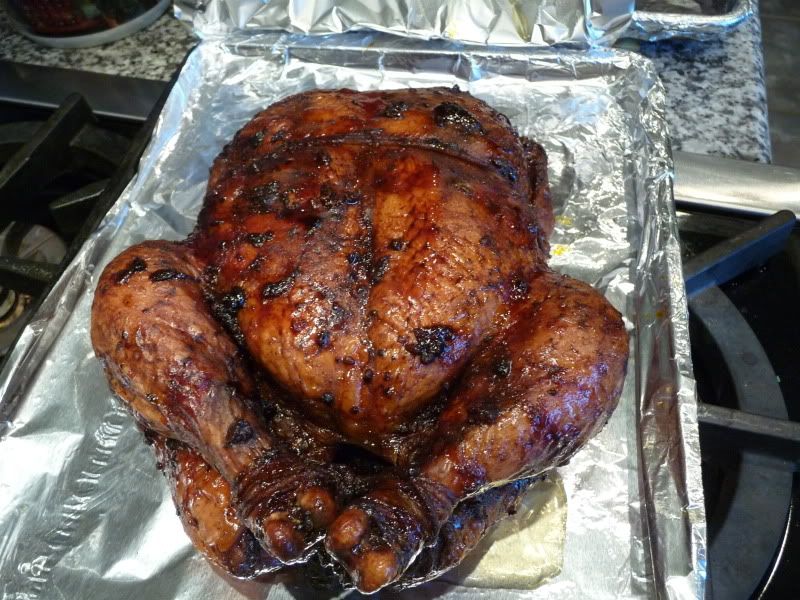 I just LOVE this thing!! Next up...pork belly. Ordering tomorrow