Put the cookie dough back on the grocery list...these are yummy!!!!
Here's the recipe again - I added a touch of lemon juice to the cream cheese mixture, but I would add more next time - maybe a ful teaspoon.
* Exported from MasterCook *
CHOCOLATE CHIP CHEESE BARS
1 tube refrigerated chocolate chip cookie dough -- (18 oz.)
1 pkg. cream cheese -- (8 oz.) softened
1/2 cup sugar
1 egg
Cut cookie dough in half. For crust, press half of the dough onto the bottom of a greased, 8-inch square, baking pan. In a mixing bowl, beat cream cheese, sugar, and egg until smooth.
Spread over crust. Crumble remaining dough over top.
Bake at 350F for 35 - 40 minutes. Cool on a wire rack. Cut into 16 squares.
---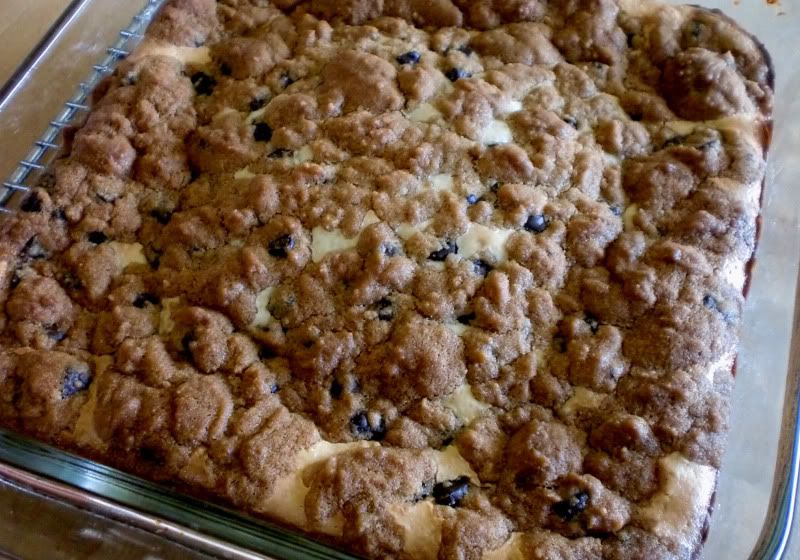 a repeat!!
Retired and having fun writing cookbooks, tasting wine and sharing recipes with all my friends.
www.achefsjourney.com