This is trial n error and much guess work as the recipe was not told of during the cooking show on Singapore's local TV channel's World Kitchen programme.
The noodles have a slight hint of fish flavour but doesn't have the strong stinky fishy smell. Provided you use fresh fish. The taste is unique and the texture is similar to the Teochew Soon Kueh skin where its soft and slightly chewy.
However, I felt that this noodle is best to serve with a flavourful soup like Curry or Laksa so that it can absorb the taste of the soup too.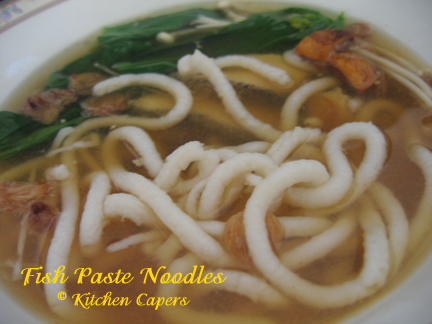 cooked in laksa curry, this noodle tasted even better. Hubby loved it!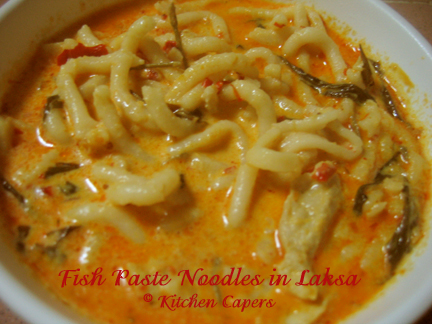 Serves 2 persons
Ingredients:
110g fresh fish fillet
50g Rice Flour
40ml boiling hot water
1/4 tsp salt
Method:
1. Add salt to fish and blend till paste like. Set aside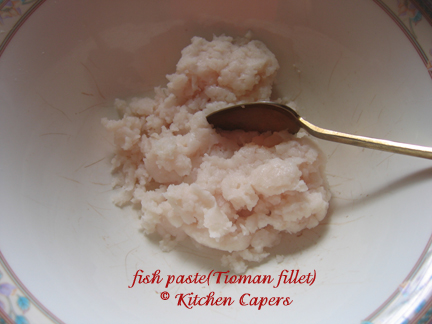 2. mix Rice flour with hot water, stir to form a dough.
3. Add to the fish paste and stir till well mixed.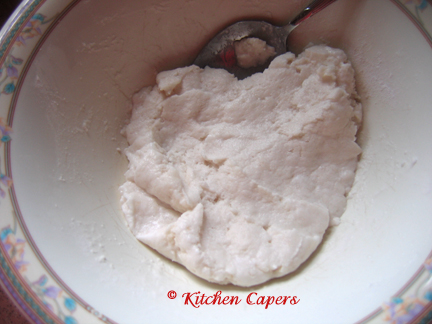 4. Use a cookie press and add some of the fish paste inside(i use my Muruku press 8) for this)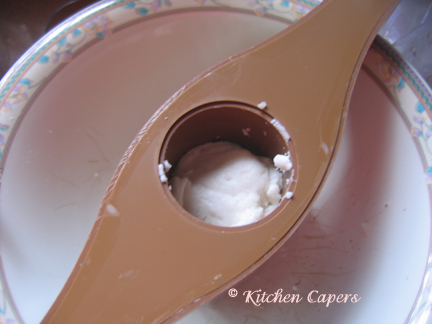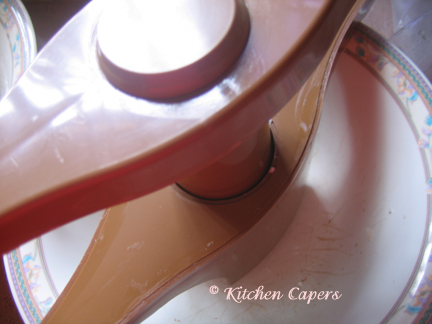 5. Boil water in wok till boiling point.
6. Press noodles straight into the hot water to cook.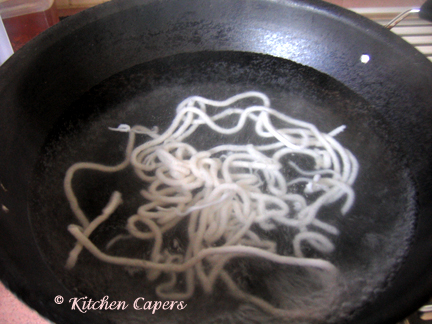 7. Cook for 3 to 5 mins and sieve out from hot water into a pot of tap water.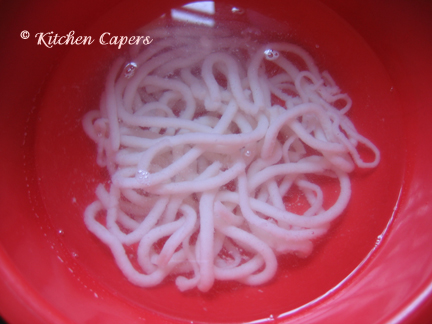 8. Cook as per your recipe and add noodles to cook.
Why I didn't use the Pasta Machine
I don't want the machine to smell of fish.
Since i cannot wash it under a running tap.
So i use a Muruku press to squeeze out the paste into noodles form.
A Muruku press is an Indian tool to make Indian snacks. Use your cookie press for the same effects.
People Learn from one another, just as iron sharpens iron. Proverbs 27:17 New Internationl Version, Bible

****
tasteoftime.blogspot.com