Note that the machine I had has only 7 marks of thickness adjustment.
1 to 7. 1 is the thinness and 7 is the thickness. Depending on the brand of machine you had, please adjust it according.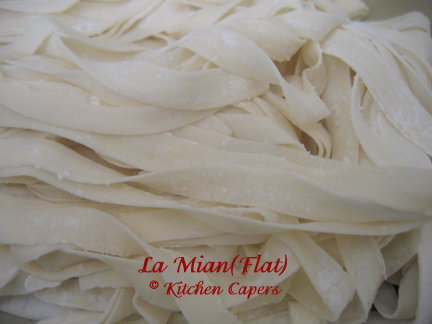 Ingredients
350g Cake Flour ( in USA, its under the brand of SoftasSilk)
250g water
1/4 tsp salt
Tapioca flour for dusting
Method
1. mix all the ingredients together to form a smooth dough.
2. Cut into 5 smaller dough so that it can slide thru the machine.
3. Turn the thickness mark to 5.
4. Take one piece of dough to slide thru the flat press.
5. Do this at least 4 times till the dough becomes very smooth.
6. Dust flour on both sides of the flatten dough.
7. Run it thru the 2nd press (the one that cuts it like kway teow size).
8. Now turn the thickness mark to 4.
9. Run thru the cut noodles thru it.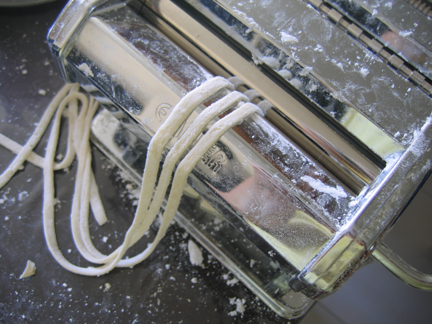 10. Out comes the extra flat noodles.
11. Leave it to rest for 30 mins.
12. Pick up the noodles and toss using both hands in a see-saw motion before blanching in hot water.
13. Sieve the hot noodles into a bowl of tap water.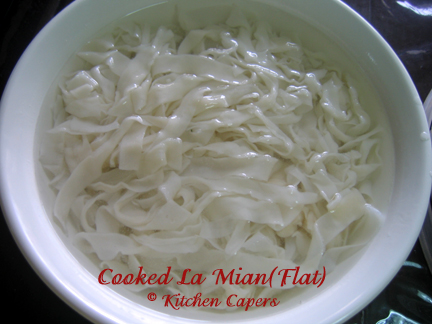 Cook as per your recipe. So I cooked Bak Chor mee(Minced Pork noodles) with it!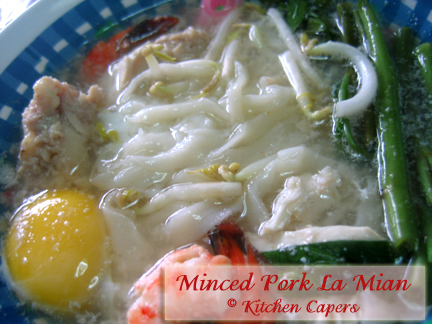 People Learn from one another, just as iron sharpens iron. Proverbs 27:17 New Internationl Version, Bible

****
tasteoftime.blogspot.com