this is a close enough copy cat of the chilli dip at the Lee Do Restaurant. I have made this to be extra spicy by adding chilli padi. You can add lesser or totally omit it if you like it less spicy.
Some background about this Lee Do Restaurant.
They are famous for a few signature dishes they served.
That's the Cold Crab with this seafood chiili dip. When you eat there, you will definitely order this dish.
Almost all Singaporeans know about this food joint.
And their restaurant has moved to 10 mins drive from my place
I can't afford to eat there every now and then. This seafood dip is to die for. I have managed to mimick it. And share online at my own forum. Everyone makes a big bunch for family get-together dinners.
Makes 200g
Ingredients
12 pcs of fresh red chilli
7 pcs of fresh chilli padi
4 shallots
2 garlic
5 tomatoes
1 pc of Assam keluk(soak in hot water to soften)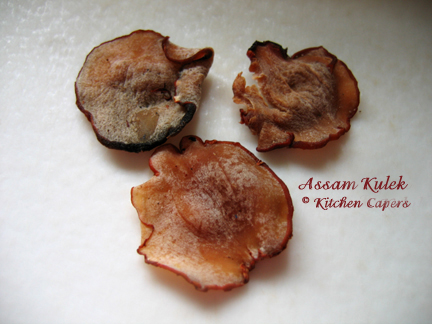 1 tsp salt
50g sugar
Method
1. using a food processor, blend all the ingredients
EXCEPT
Assam keluk
2. Heat up the wok with cooking oil and add the paste, salt, sugar and assam keluk to cook.
3. Cook over medium heat till the mixture turns orangey red.
4. turn off the heat, store in the fridge.
Notes
If you cannot get assam keluk, try adding 1 tbsp of freshly squeezed Grapefruit juice..not lime or lemon(that's too strong)
This dip is best to eaten cold with seafood. This is great with any kind of seafood that is BBQ, Baked, Roasted or steamed.
The dip can be made in large batches and in the fridge/chiller for upto 2 weeks.
People Learn from one another, just as iron sharpens iron. Proverbs 27:17 New Internationl Version, Bible

****
tasteoftime.blogspot.com