W had a great time in California, but it sure is nice to be home. I love living in the South. It's warm here, and was 37 at Tahoe when we left!
The only foodie thing we did was stop at the Ferry Building in San Francisco. What a fabulous place! We found the most beautiful fruit, olive oil, sausage, and guanciale. The only stuff that made it home was the pork...we always do carry-on.
Anyway, new camera, so my photos didn't turn out too well in SF, but here's the best one: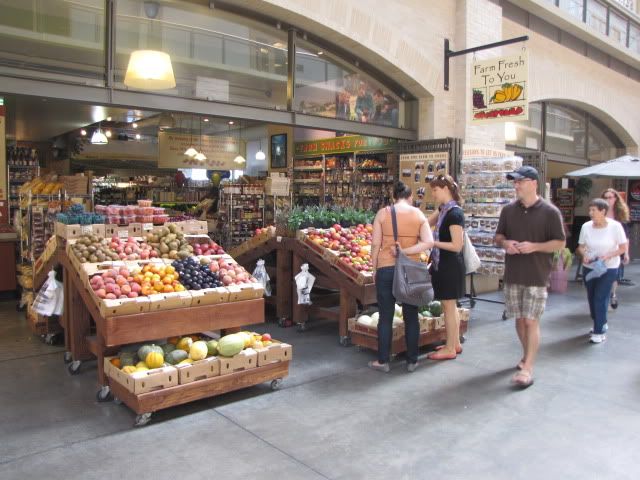 After that, we went to Tahoe and went on the most amazing hikes in Desolation Valley. Here are some of the highlights:
Lake Aloha--it looks like you're on another planet with all of the granite!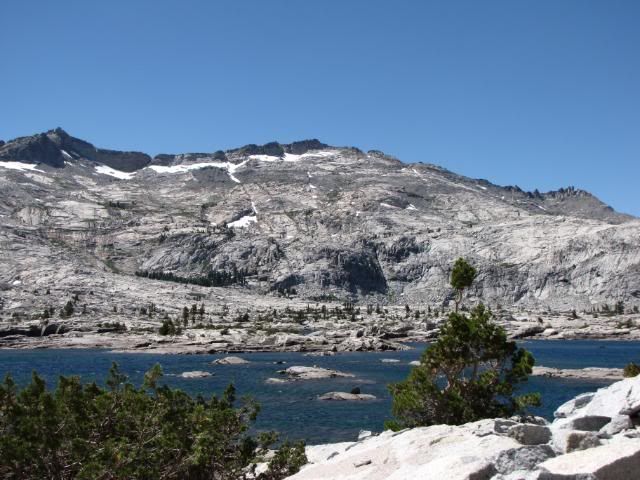 Fallen Leaf Lake and Lake Tahoe from the Tamarack Trail (a trail the Forest Service refuses to maintain).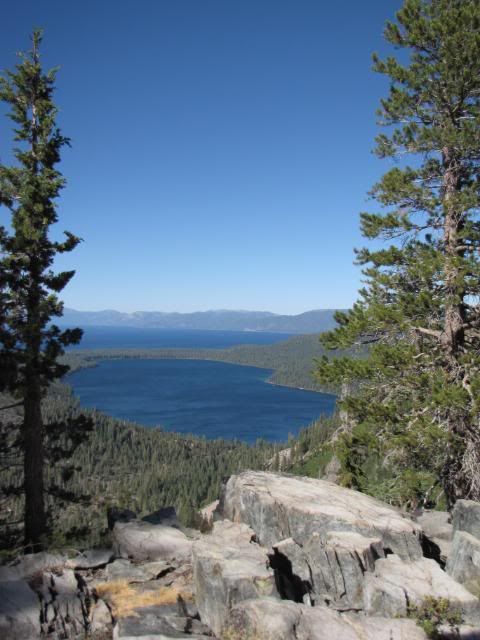 A typical section of the Tamarack Trail....now you know why they won't maintain it!
By the way, the trail DOES go straight down, and that's my 79-year-old dad in the photo. He's in great shape, and my fitness role model (I hope I got his good genes, too)!
It was an awesome trip, but it sure was nice to be home and visit with our college students today.