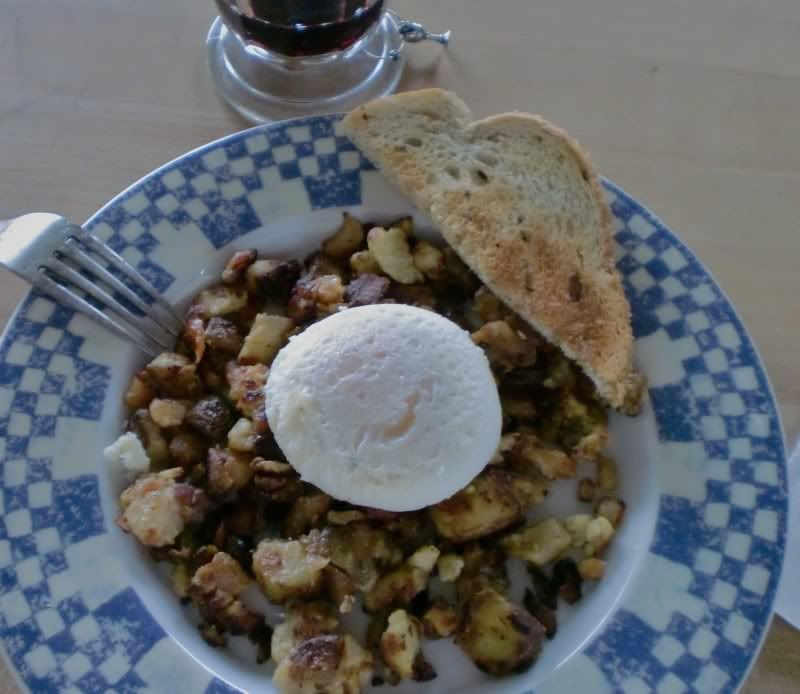 Leftover fried abalone, leftover abalone hash....oh my, this was such a nice dinner.
But, see that slice of previously frozen Rye bread???? That was our 'pusher' - and you know what was on my counter?? Leftover 18 hour bread. (that'll teach me to have 2 pineapple martinis.
Anyway, thank you so much for sharing your abalone, Sharon, it was so tasty!!!!
Retired and having fun writing cookbooks, tasting wine and sharing recipes with all my friends.
www.achefsjourney.com