So, its been a couple of weeks now so I think I am almost over the Pork Belly Disaster. I never want to look at another pork belly again. Let alone eat one, unless it is bacon, that I have purchased from the store or meat market. Everything seemed to be fine but really tasted
disgusting
!
I will try not to make this long, but I do have some questions about what may have gone wrong. Did I get a bad pork belly? Did I cook it long enough? Was it the wrong cooking method?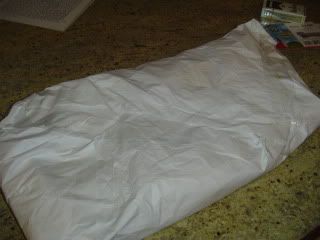 This is the package that my husband brought home.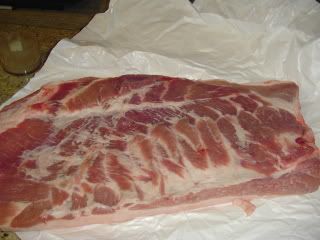 I opened it up and everything looks great. See? Does it look fine to you?
This is my seasonings. Oh my did this smell great! I was so pleased. I even ground most of the seasonings from whole, so it was particularly fragrant.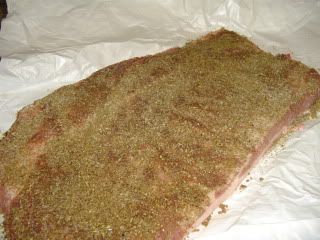 I covered the entire slab with seasonings and it went back into the fridge for 2 1/2 days.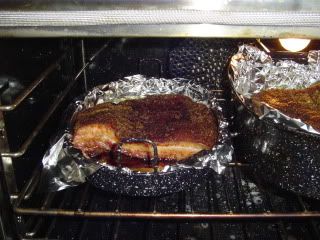 Into the oven it went. I cooked it at 275 for 4 hours. It didn't look 'done' to me, so I cooked another hour at 250. After that I took it out and let it rest.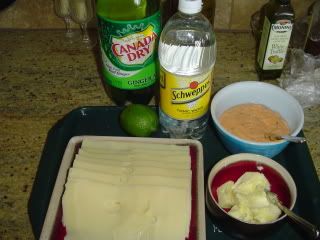 I prepared the dressing, sliced the cheese, softened the butter, and got the gin and tonics ready.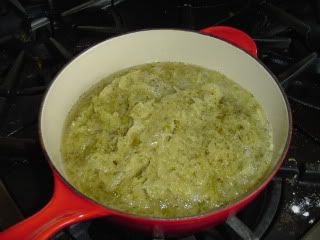 Oh yeah, I heated up the kraut to take the chill off. This was my MIL homemade kraut. It is really great!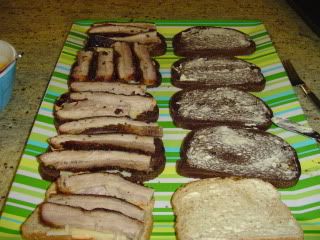 Then hubby sliced the pork belly up, and I prepped the sandwiches.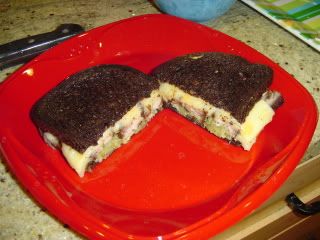 Next, I grilled them in a pan and served them.
Does everything look okay so far? I thought it looked okay. It smelled great too.
It tasted just OKAY. Maybe I should have done something differently. After I ate it, it sat in my stomach like a brick!
The next day I took the leftover pork belly out of the fridge. I thought maybe it wasn't done enough, so I put some in a pan and 'fried' it like bacon. It did crisp up, but it still had that same 'fatty' flavor that made me nauseous.
I had a half a slab left, it was the thicker part too. So I thought I would try to 'render' it again in the oven. I cooked it at 250 for three more hours. Let it rest and sliced it up. Still the same 'yucky' taste. I tried to think of things to 'make' with it and could not think of a thing. Even the thought of eating this again totally grosseed me out. Finally my hubby told me to just throw it away and move on.
So I did.
Well,did I do something wrong? Or do I just not like pork belly? Or was this pork belly extra fatty?
"Time you enjoy wasting is not wasted time."
Laura