It's been kinda crazy since we've been here but I've tried to come up with wonderful stuff now and then, and remember to take a picture of it.
So the culinary highlights:
Asparagus soup with white truffle oil- our first weekend here.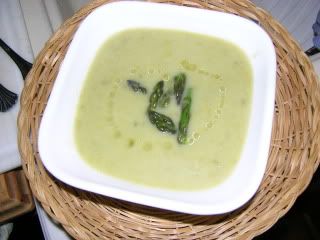 Cocoa chili rubbed Venison Tenderloin with Maple sweet potatoes and Dark Chocolate Balsamic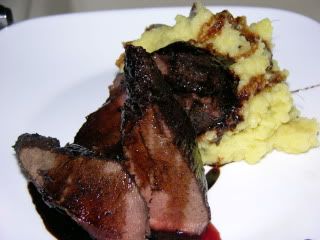 Today's fun project - courtesy of Chef Dave Nelson's wonderful recipe. Beet Raviolis. OMG!!!
I forgot to take pictures of the pizzas from the truffled pizza dough (Bless you Jean!) trifecta. But, after giving my boss a slice of the Italian Pepperoni, the Peruvian Blue Potatoe & Brie, and the Mushroom & Truffle pizzas he asked me to do him a big favor "Please never make me pizza like that again!" I asked which one and he just laughed.
I was smart - gave samples to the kitchen manager! As soon as they get enough staffing I'll be in the kitchen with her 3 days a week (4 hours a day)and I'm pretty sure that there'll be some creative time too. Wheeeeee. Now if we can just get some more work campers up here!
Sorry to ramble on and blow my horn. I've just been having too much fun.
You only live once . . . but if you do it right once should be enough!