KARYN!!! Thank you so much for finding this dish for us to try for your birthday dinner. My goodness, did we ever love all the flavors of this. I must admit I was a little hesitant to use this amount of mint, since I'm just now developing a liking for mint, but it was perfect!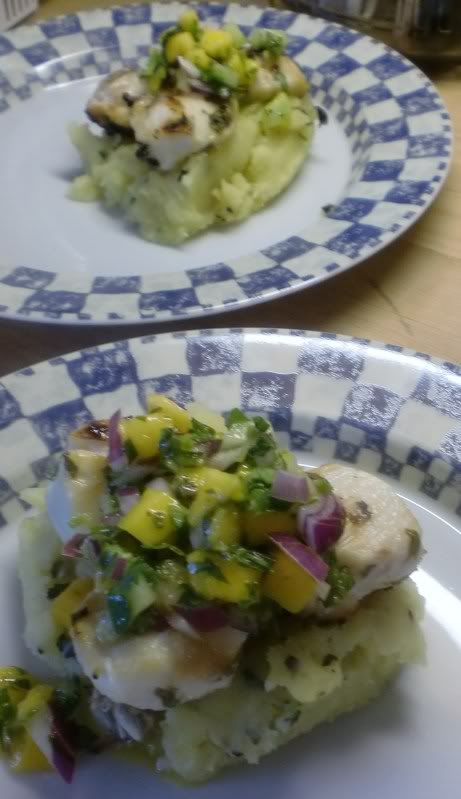 Again, as we need to with every dish we put together, to get a forkful of all three flavors, the scallops (in our case Red Snapper medallions), the mashed Swt. Potato and the salsa made such a,…….. darn, I just don't have the vocabulary for this. It was wonderful. I cut the fish in 2" rounds to mimic scallops and grilled them. Thanks Karyan for a delightful dinner – a 9 3/4 dinner.
Retired and having fun writing cookbooks, tasting wine and sharing recipes with all my friends.
www.achefsjourney.com