What a fun night! The show started with Woody, the flair bartender from Australia, I think. He was a blast to watch and very funny. Great way to kick off the show and get people lively. The audience members that paid for premium seats got to sit on stage and were the recipients of drinks, food, and Guy's new book. We had 7th row seats, close enough to see everything without breaking the bank.
When Guy came out, he immediately started cooking, but at the same time was telling stories, cracking jokes, passing out food. A friend of his who is his favorite DJ kept the music lively, and he had a couple of his other friends along to cook with him; Stretch from Grinders, Gorilla from Gorilla BBQ, and Panini Pete from Alabama. They kept a close eye on everything while Guy was busy talking. He made some kind of shrimp dish that he served up in a huge cocktail glass, and another dish for Pork en Fuego that looked fantastic. I can post the recipe for anyone who might want it.
After the show, he had another book signing for anyone who had purchased his book. Apparently, there was a pre-show book signing that I didn't know about. He came out into the lobby of the theater and graciously signed books, posed for pix and chatted with every one of us. One of his staff gave us a card with his website on it where we can download our pix for free! I'm not sure how long it takes to get them posted, so it might be a few days before I have that.
Guy is absolutely adorable, and incredibly down to earth. His new cookbook has 150 new recipes, but also a lot of pictures and stories about his background as well. He has a wing recipe that will be the first one we try!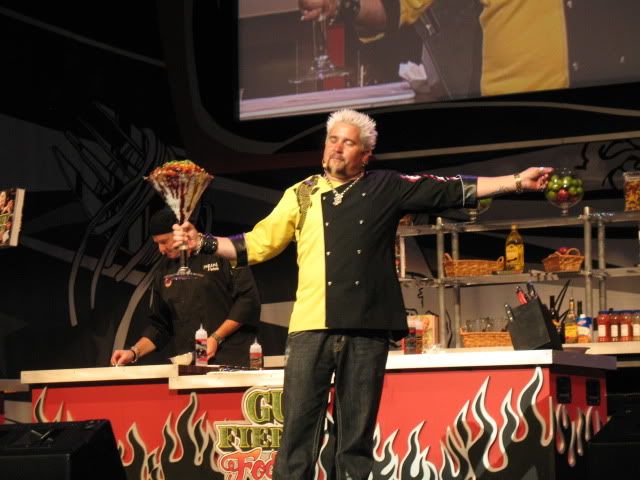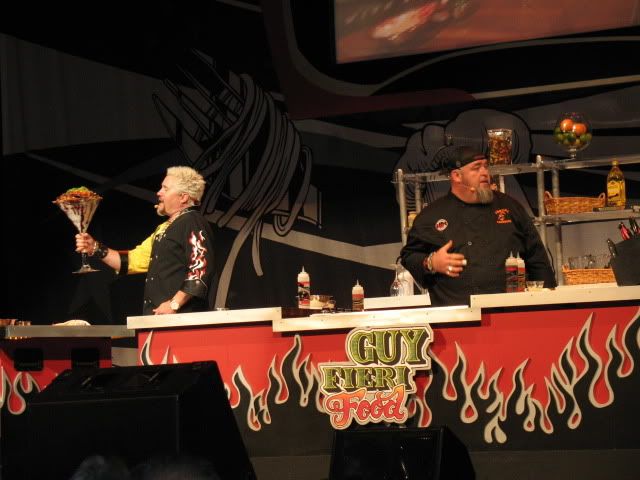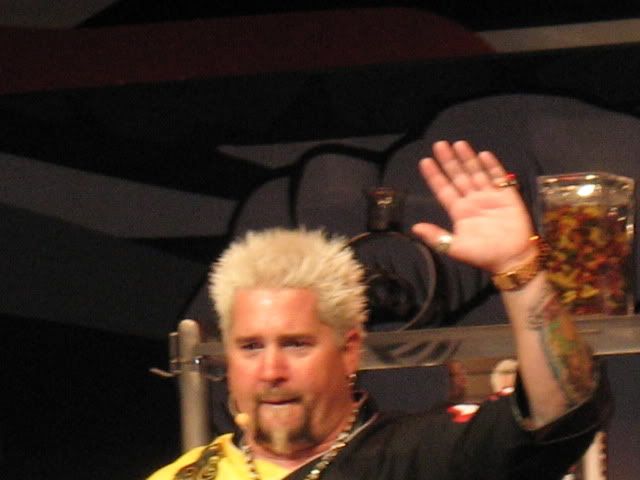 Maryann

"Drink your tea slowly and reverently..."