We sure had a nice dinner last night, thanks to Sharon - She made a delicious asparagus soup and beet raviolis.
She served the soup with truffle oil and a sprinkling of black sea salt (she'll have to tell you exactly what it was)
Which was excellent with a dry riesling.
Then she moved on to finishing the beet raviolis -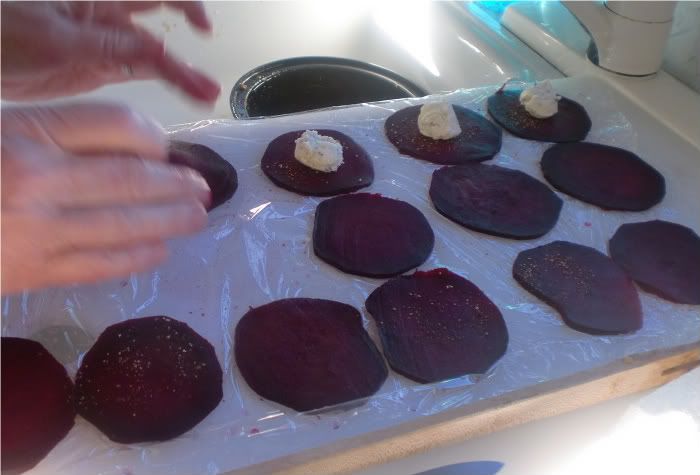 and the raviolis with steak and caramelized onions - pictures a little iffy - Sharon made me drink too much wine.
We had a good visit and we'll probably go exploring today. By the way, this place where they are working is just gorgeous with beautiful views all around.
Retired and having fun writing cookbooks, tasting wine and sharing recipes with all my friends.
www.achefsjourney.com