Oh my but what a fun, fun night! For appetizers I did - Black Olive Tapenade, Jalapeno Poppers, Deviled Eggs and the Goat Cheese tart.
The guests arrive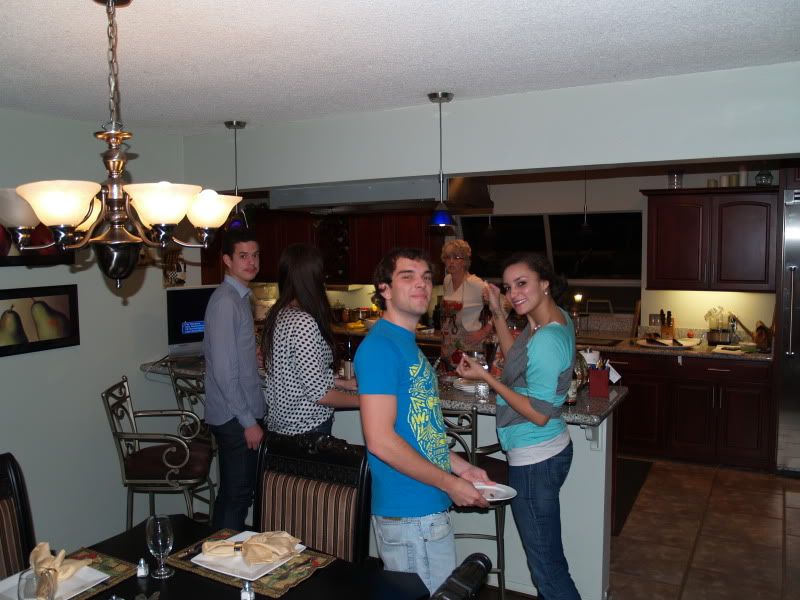 Left to Right - Joakim, Laura's back, Kyle and Collette.
Left to Right -
Laura, Collette, her mom Leann and hubby Joe (these guys are HYSTERICAL!)
Quick pose in my new apron
How in the world I forgot food shots I have no idea! But I did a Pork Butt with Peach Sauce, Whole Chicken, Scallop Potatoes, Onion Gratin and a vinegar based Slaw.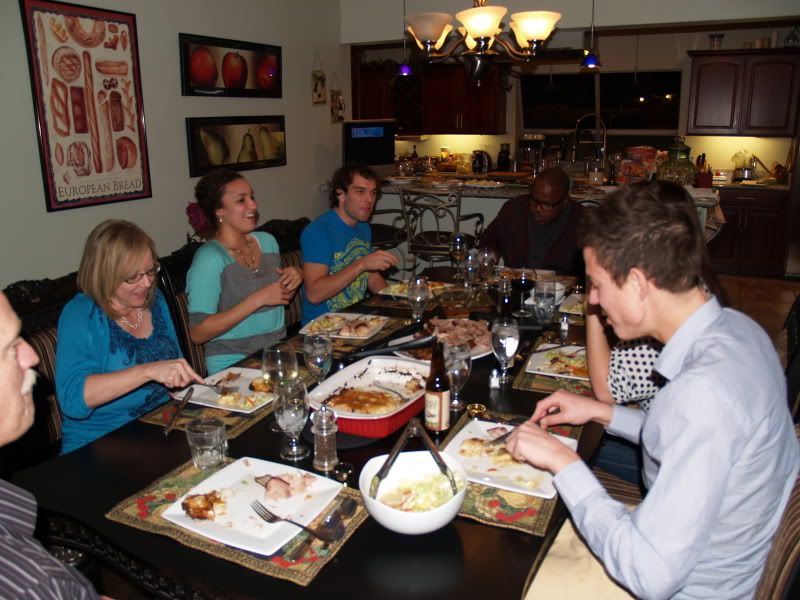 Dinner time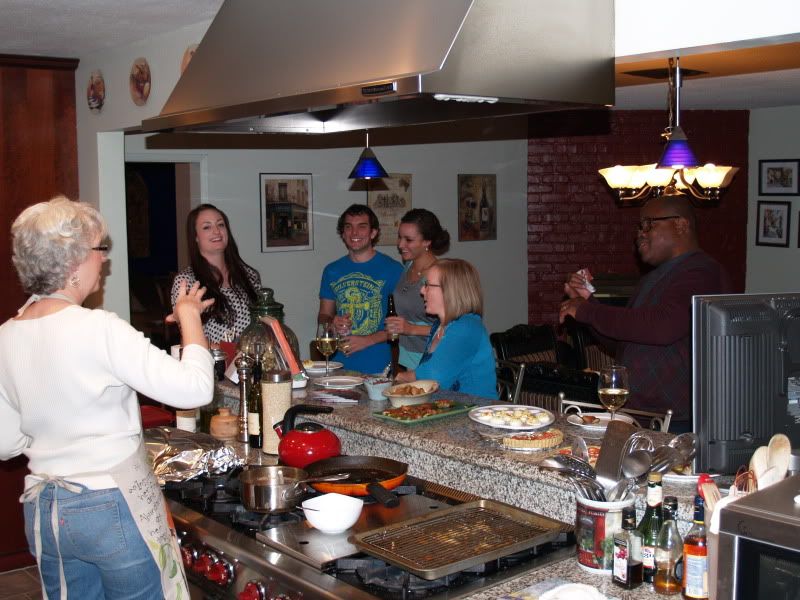 Obviously I can't stop myself from explaining something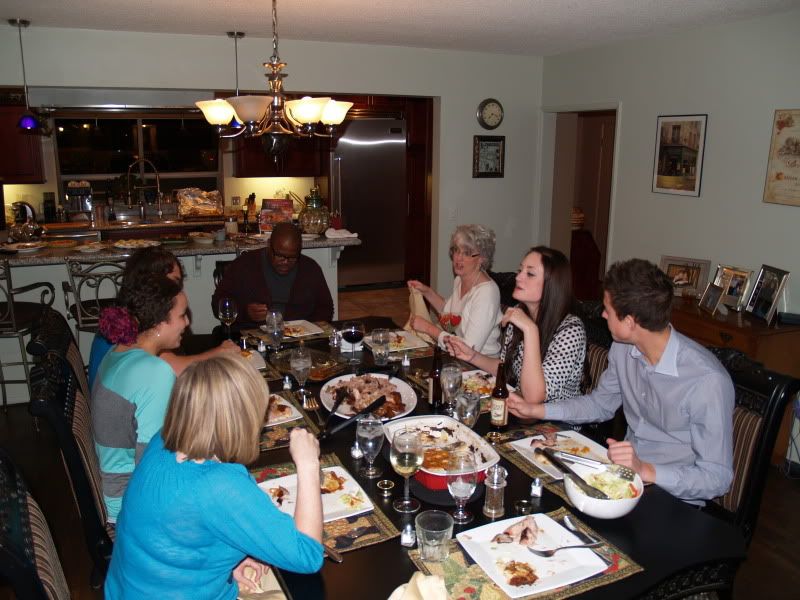 Laura loves telling stories on me...yes on me not about me not about me
Was very tired after this party but so worth it!!