Well, I must say I'm underwhelmed with this dish. It is just a sluggish dish, nothing like other Pad Thais I've done. And the rice noodles were not over-cooked, they were fine but maybe the starch that leeched (?) into the sauce helped the thick, heavy feel to it. Nothing like the picture in the magazine and I defy
C@H
to have used 1/2 cup of Tamarind paste plus 1/4 cup fish sauce and end up with the vibrant fresh look of their dish in the magazine.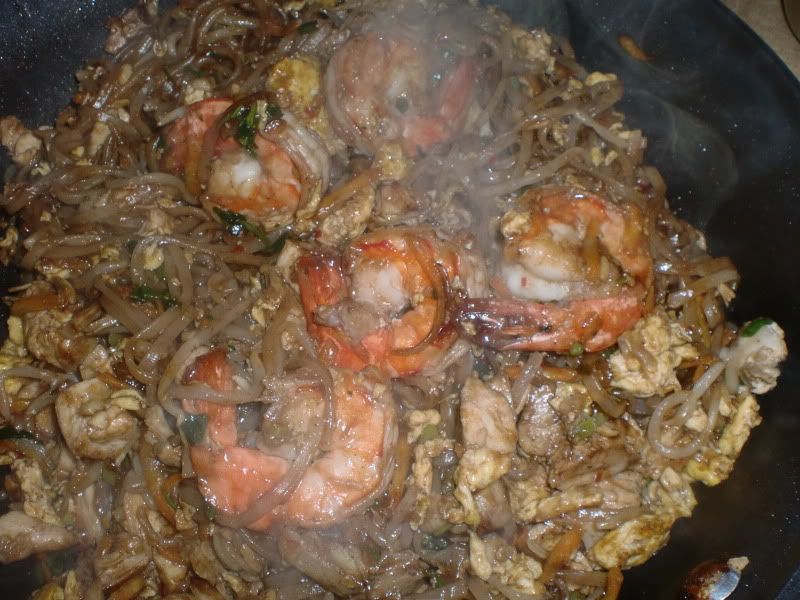 Doesn't look very vibrant to me!
On to the next....
Retired and having fun writing cookbooks, tasting wine and sharing recipes with all my friends.
www.achefsjourney.com