This was a nice surprise. I'm don't care for beef that much, but since Ron does, it's something that I work into a meal once in a while. This is one dish that we both agreed we would want to have again.
The flavor of the marinated beef was great, (I let it sit for a couple of hours in the frig) and the vegetables and rice made a nice presentation. I did most of my prep early in the day, so it was quick and easy to cook up the veggies, then the meat, while the rice was cooking.
There are enough veggies leftover to have for lunch tomorrow with the fried egg on top.
We both gave this dish a solid 9!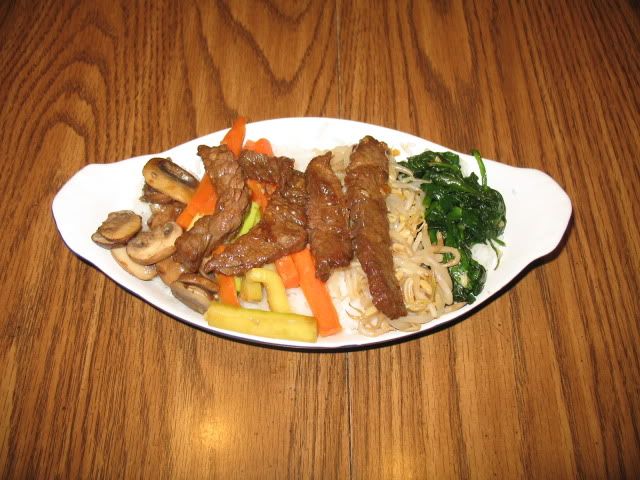 OMG, I just realized that I forgot the sesame seeds on top.
Maryann

"Drink your tea slowly and reverently..."