Some of us made this pizza last summer using your creole sauce recipe, three kinds of cheese, shrimp and green pepper rings. Do you happen to remember what three kinds of cheese you recommended? I'm guessing, parmesan, hot pepper cheese, and cheddar....? Here is a picture before baking: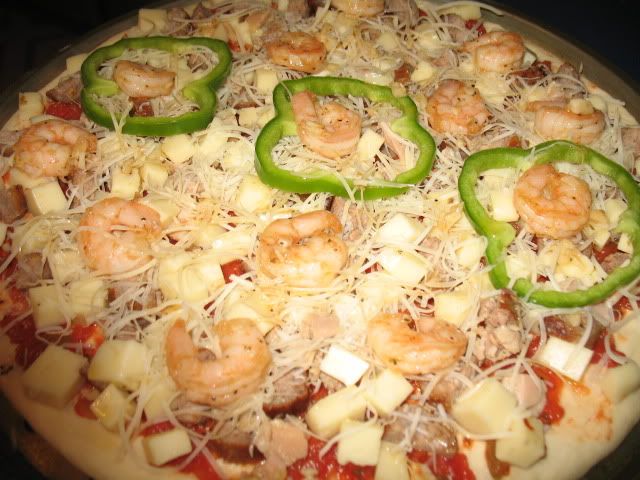 And here it is after baking on the grill:
We loved this and I would like to make it again, but want to get the cheese right and anything else that might be missing. Now that I'm seeing this picture enlarged...is that Italian sausage on it too?
Maryann

"Drink your tea slowly and reverently..."