or in layman's terms "Mock Tenderloin" - dang, this cut is really tasty and surprisingly tender!!
Ready to smoke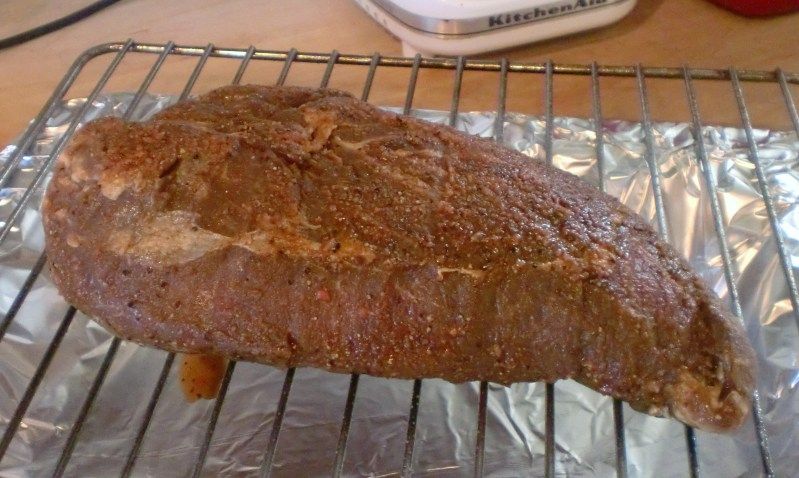 the rub - overnight in fridge
2 T. bacon salt
1/2 T. kosher salt
1/4 cup brown sugar
1 tsp. black pepper
1/2 tsp. cayenne
1 tsp. garlic powder
1/2 tsp. ground mustard
1 tsp. paprika
Apple juice - 50/50 with water to spray while smoking.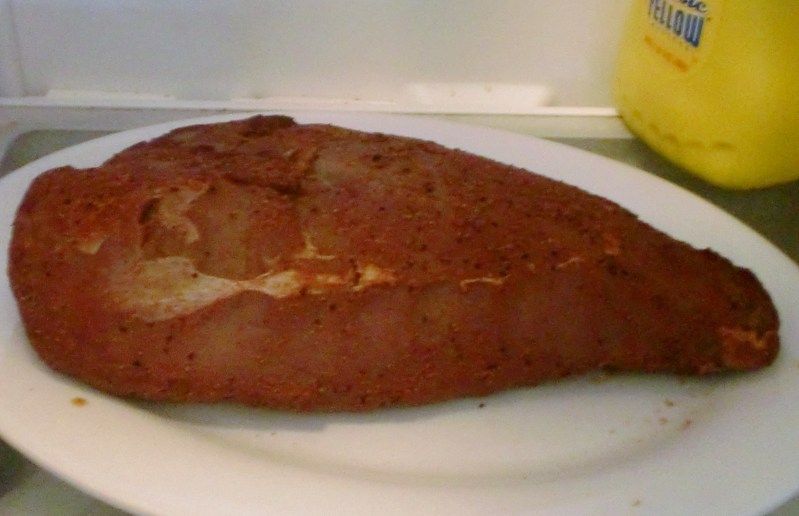 I smoked it 1 hour 20 minutes @ ~ 210°F.
Smoked and grilled and smelling wonderful - I mixed some of the bacon salt with the BBQ sauce - great combination
and ready to eat -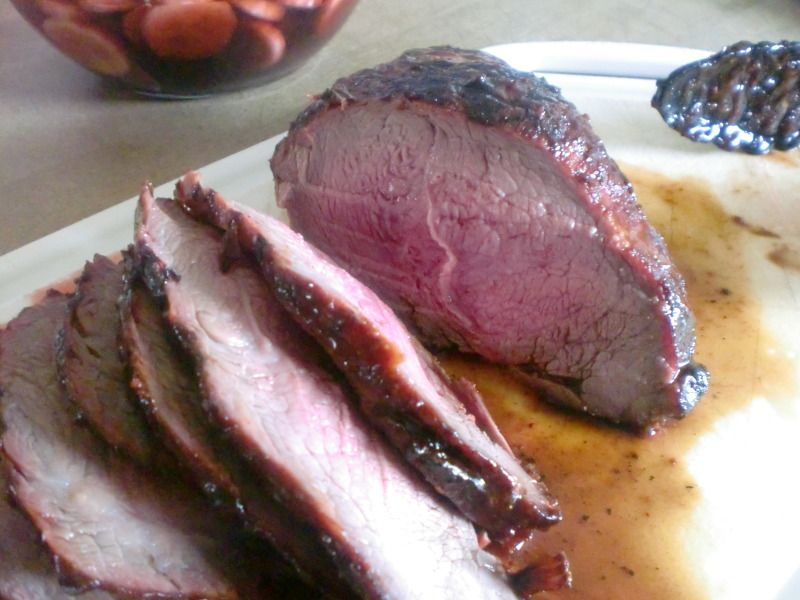 This cut is so surprisingly tasty and tender. I'll certainly do more of these. Would be great for a crowd.
$4.99/lb.
Retired and having fun writing cookbooks, tasting wine and sharing recipes with all my friends.
www.achefsjourney.com