Hello all! I just wanted to pop up a link to Roy's beautiful pepper and salt mills/grinders. If you would be so kind and sweet and wonderful... Click on the link, and you can either add it to your Pinterest, or share with your Facebook friends, that would be soooo wonderful.
Artisan Roy Denham's Pepper Mills - on Etsy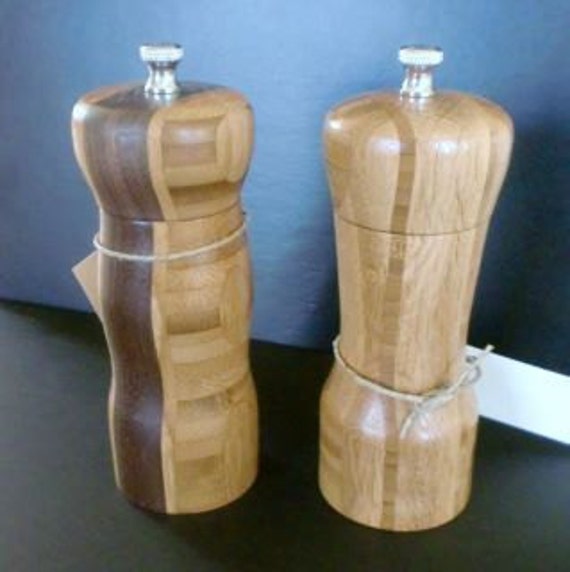 If you are friend with me on Facebook, you may be able to just Share it from there too.
Hopefully I can get Roy to put some more of his fine creations on Etsy! His stuff is so nice. I love my lefse stick and my bacon forks/turners. They are awesome! Marked with a cute little "R" heat branding.
Thank you, thank you!
Jean already had two sales yesterday!!! Whoot! Whoot!
"Time you enjoy wasting is not wasted time."
Laura