It's been a while, but had some tomatoes that needed to be used and I was able to whip up a batch of your "Stick-Blender Pizza Sauce". And, I was able to use all fresh herbs and it just tastes so wonderful!
We've had pizza too often lately, so I think I'll just nap some pasta with it....YUM!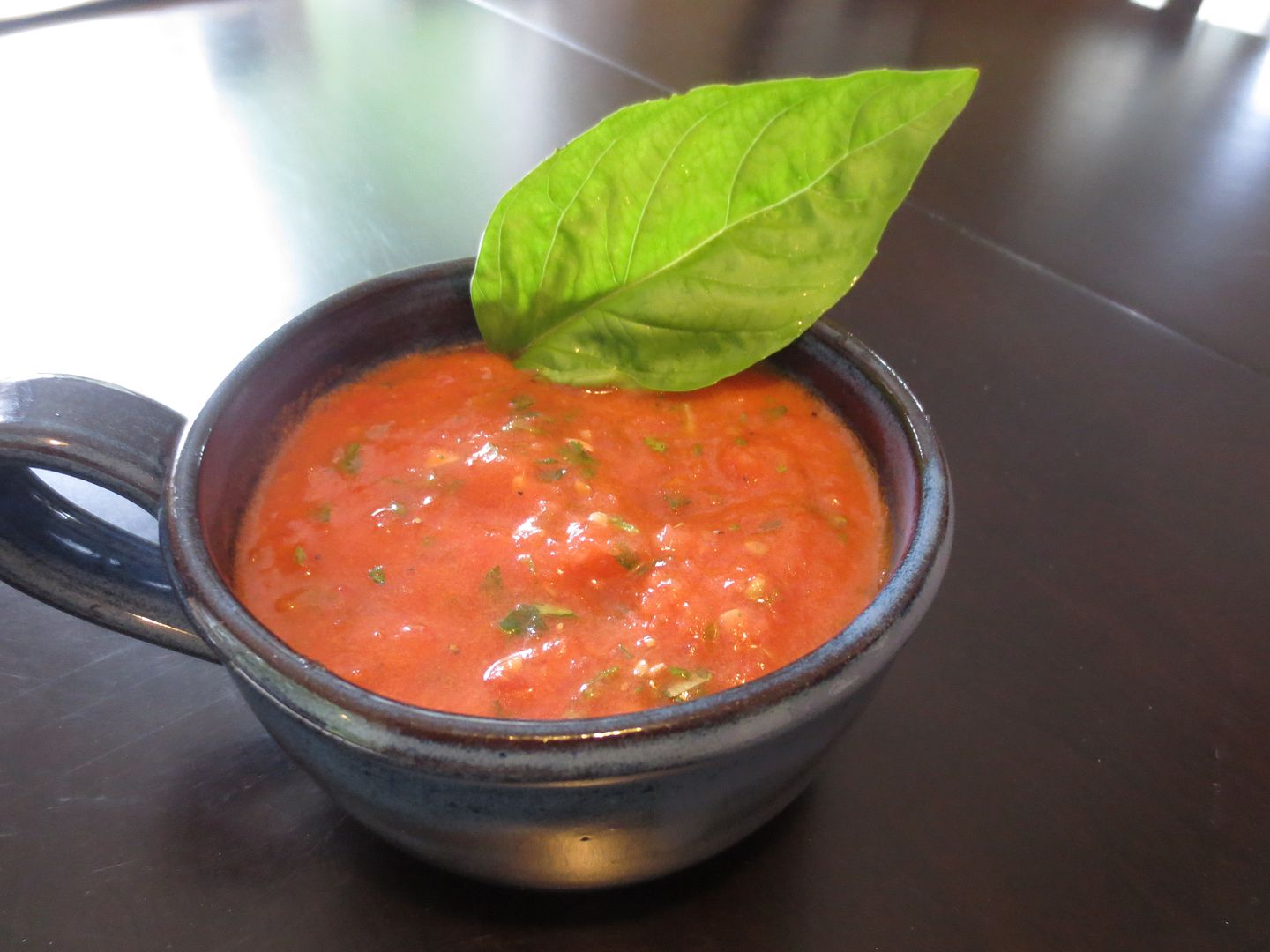 (You can find this recipe also, in Pizza, Pizza, Pizza - page 50) (just sayin'
)
Stick-Blender Pizza Sauce
Can't get much easier than this! I had no time one day when I desperately needed a tomato sauce and remembered my friend Bill 'Old Bay' Miller's idea for a great, easy sauce. I added a couple more herbs and ended up with a wonderful emergency sauce.
1 tsp. fresh oregano
1 tsp. fresh basil
1 tsp. fresh mint
1 tsp. fresh cilantro
1 T. olive oil
1 clove garlic.
14 1/2 oz. can of tomatoes, drained and chopped (I used 4 plum tomatoes, skin removed)
Put all the ingredients in a deep bowl and use a stick blender (aka boat motor) or food processor to make a nice sauce consistency – you don't want it completely smooth.
Retired and having fun writing cookbooks, tasting wine and sharing recipes with all my friends.
www.achefsjourney.com