A confession after 75 years!!!! Geez, I can't believe this, but I have never put a pickle on a sandwich or burger. This morning I saw a recipe on about.com – Derrick Riches, the Grilling & Barbecues 'Expert' and tried it for lunch today. A Brat Burger and it was one of the best burgers I've tasted AND I put pickles AND sauerkraut (another rare occurrence for me!) on it along with deli mustard. That's it and it was great! I got 4 patties out of 'skinning' 4 brats and making patties and drizzling (wait for it!!) jalapeno syrup over the patties as they fry. I think "a pickle on a burger monster" has been created! Wine recommendation? "If it grows together, it goes together" – so, we tried a Gewurtzminer and it went perfectly.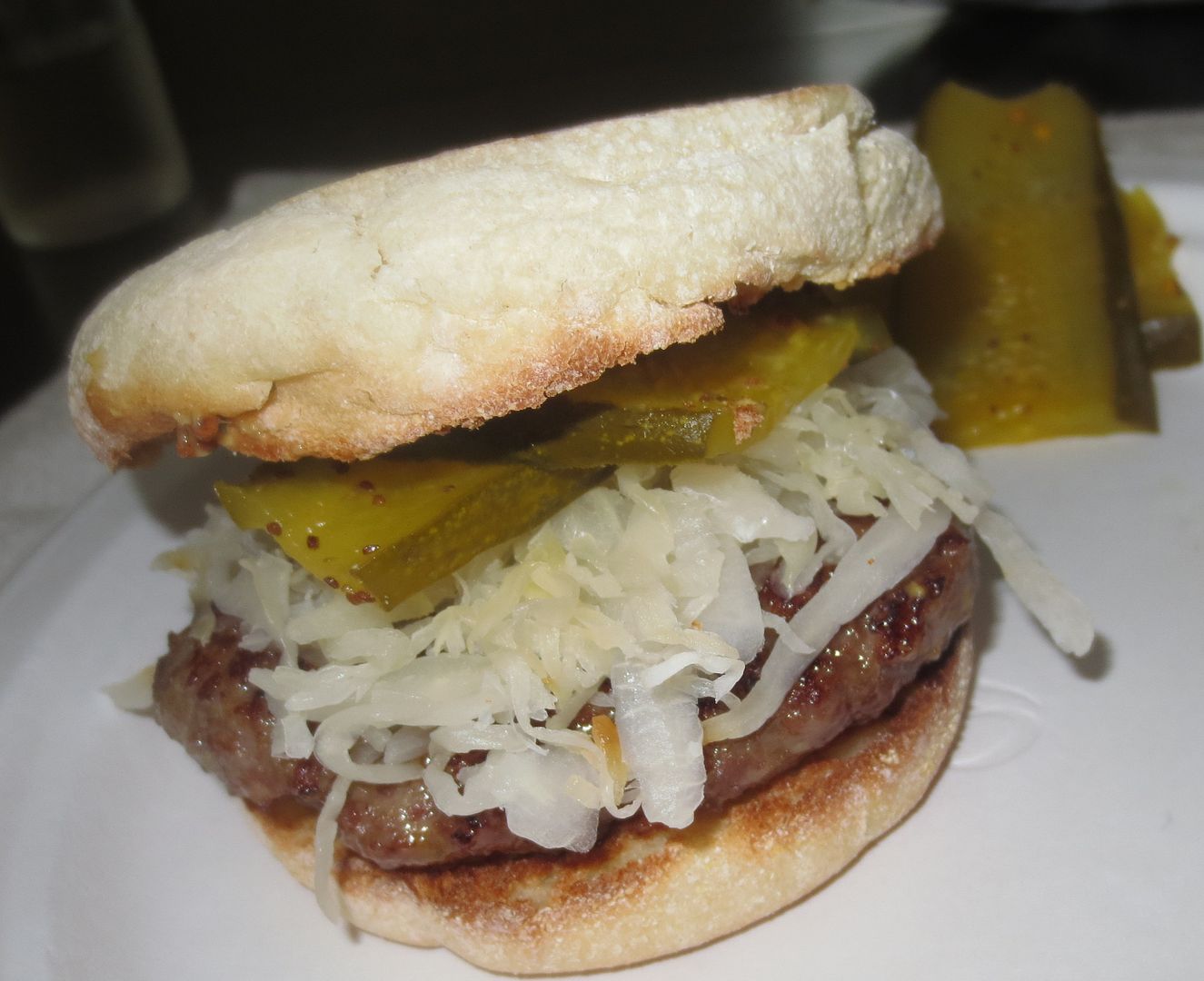 (If I'd known it was going to be so good, I'd have used a better bun!)
Retired and having fun writing cookbooks, tasting wine and sharing recipes with all my friends.
www.achefsjourney.com