A fellow on a cooking forum I'm a part of brined a Wagyu steak (don't ask….
) and raved about it. So I had to give it a try! Evidently my tastes buds are not as discerning as I would like – I couldn't really tell it had been brined with seasonings, but I do have to say it was the best flavored steak I've ever done, so maybe I could detect some of the nuances?
My brine for one 14 oz. steak is 2 cups water/2 T. kosher salt/1 T. gran. sugar/1 T. br. Sugar/1/2 tsp. garlic powder/1 tsp. minced fresh rosemary and I brined it for 4 hours.
His cooking method was: put in the oven first with a temp probe set for 110° then seared at the end. As this is completely opposite of what I do when doing steak in the house, I went with my method of searing (with lots of salt & black pepper) 2 ½ min. on each side in cast iron skillet, then with a temp. prob set at 108° in a 450° oven. Let rest 5 minutes, then slice.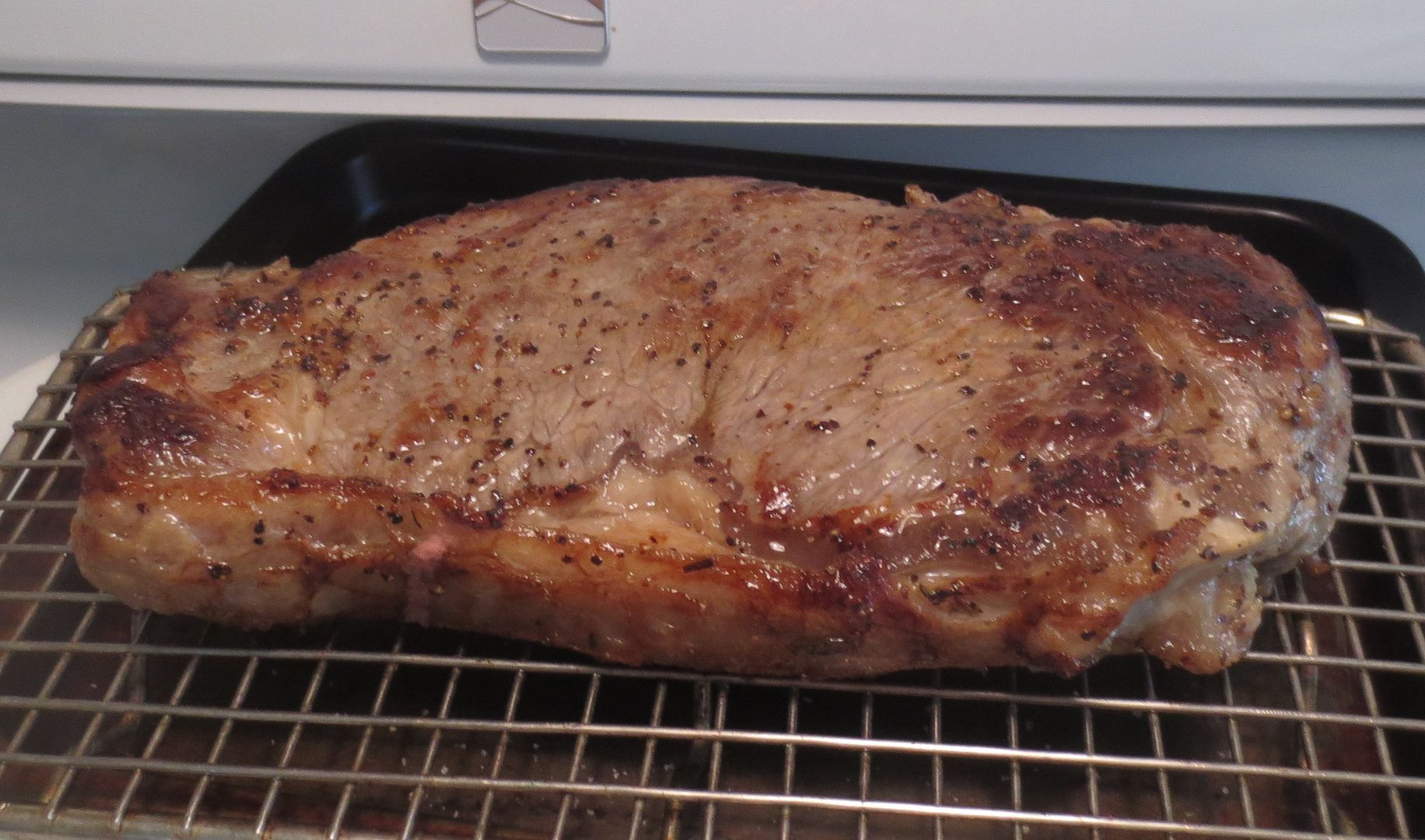 I will certainly do this again – the flavor is wonderful and the texture – fork-tender. Thought this might be interesting to some. Here's the rest of the dinner – made a pasta dish out of the l/o cauliflower Alfredo mixed with pesto sauce, which was very tasty.
[URL=http://s3.photobucket.com/user/cjdacook/media/2016%20COOKING/mar%2023%20005_zpsraehxqtk.jpg.html]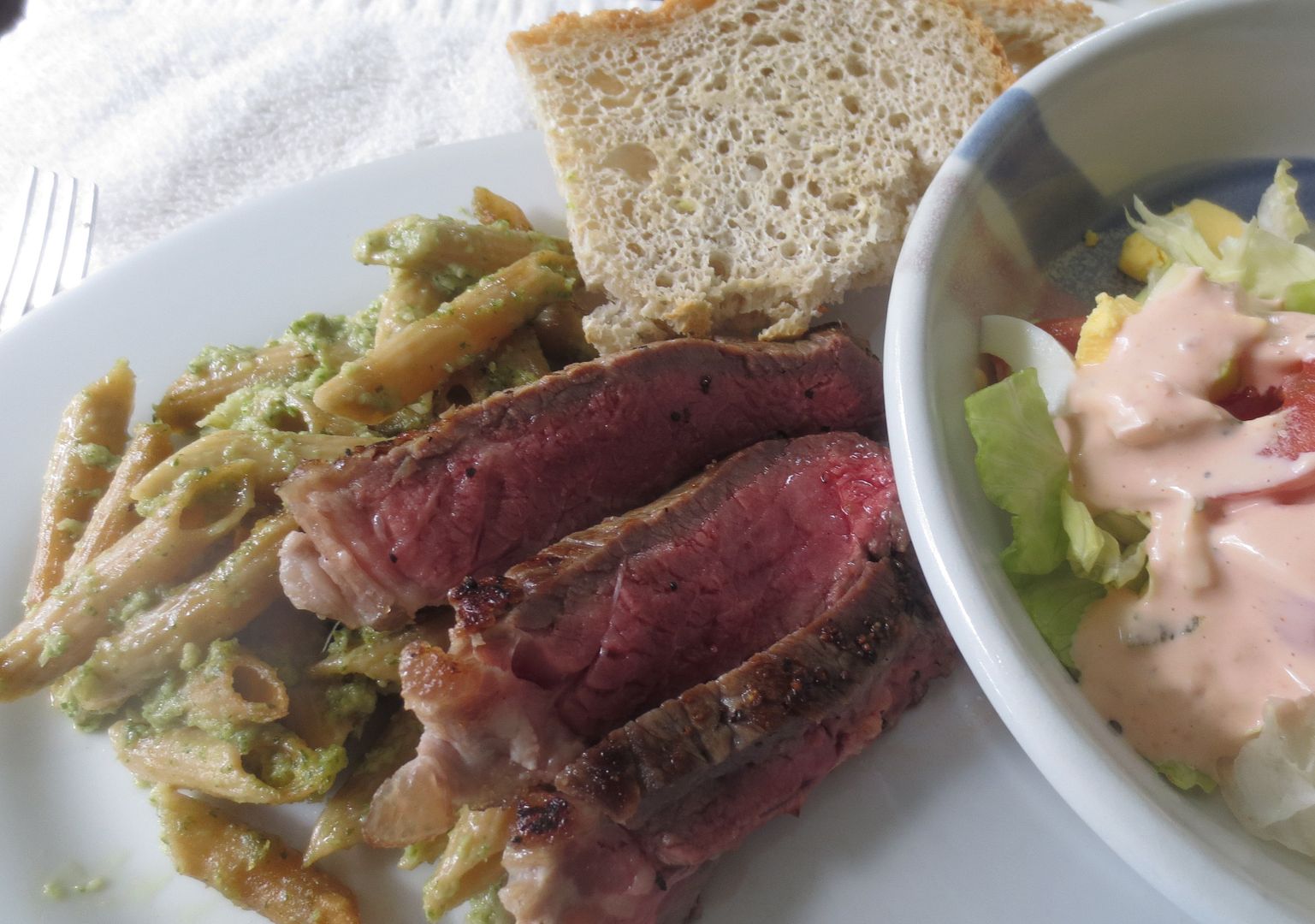 [/URL
Retired and having fun writing cookbooks, tasting wine and sharing recipes with all my friends.
www.achefsjourney.com