Finally decided to use up the huge Russet for a Twice baked tato with some of the chuck roast and it was very tasty! Also, had the hugest artichoke I think I've ever done - IPd it for 10 minutes and it was nice, but could have used another couple minutes. Either smaller next time or more time....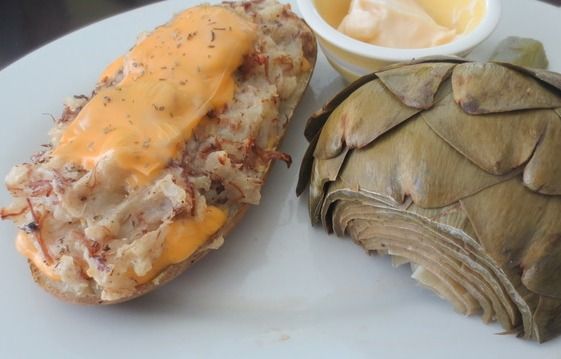 Trixxee - is the Kentucky Derby next weekend???? I'm not seeing it anywhere....................
Retired and having fun writing cookbooks, tasting wine and sharing recipes with all my friends.
www.achefsjourney.com