I'm with you, Maryann - unless it's really, really hot I do like a warm lunch/snack best.
Today's Taco salad was just what I was wanting - it's been so long and tasted so good.
Finally able to log in to Photobucket -
And, a while back I ran across a funny little recipe for lemon cookies and on this rainy afternoon,  just seemed to call for them. And, what a delightful surprise these are!!!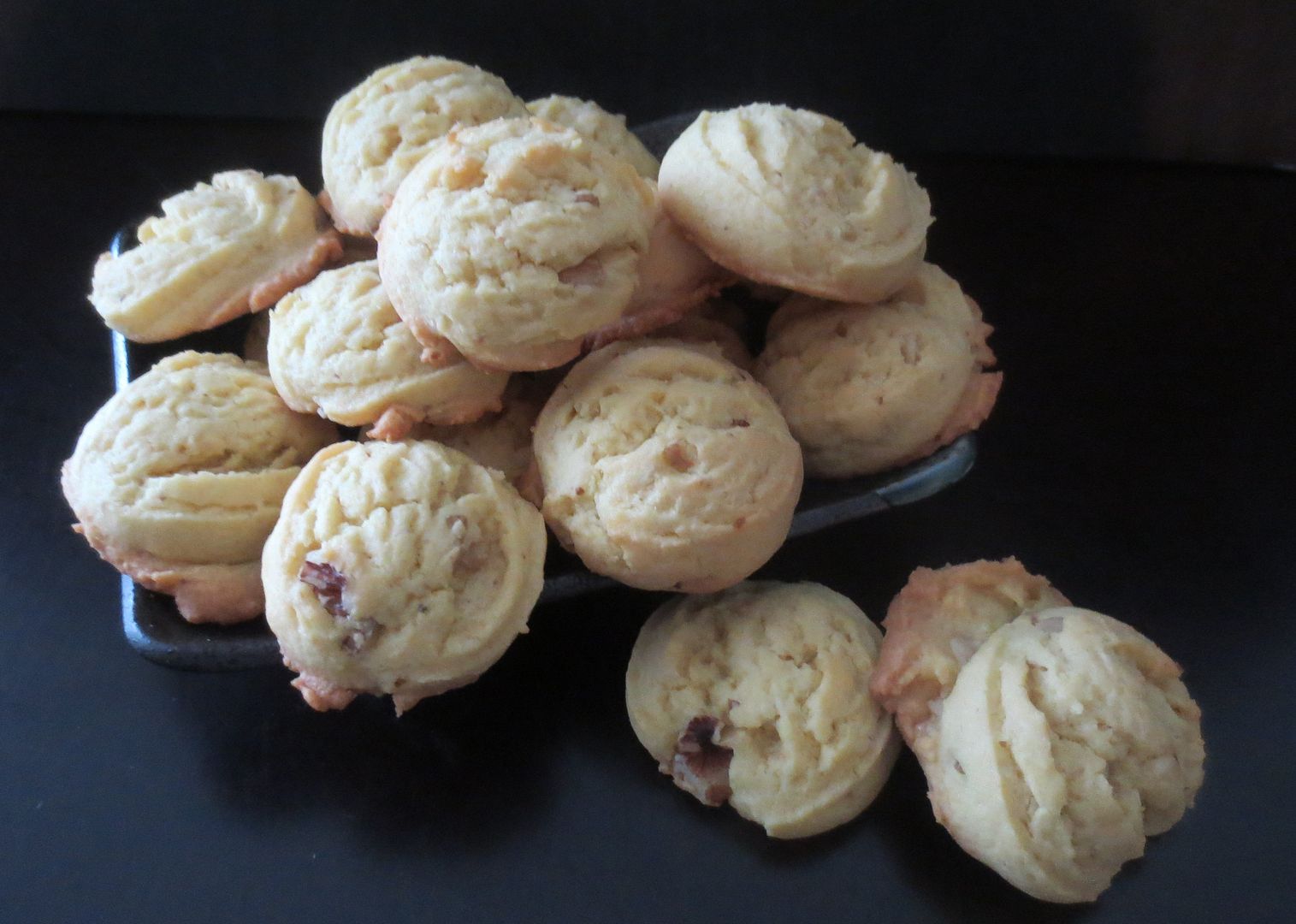 DESSERT - Lemon Pudding Cookies Recipe
There are all kinds of recipes for these on the internet, this is the one I made and it is just such a nice little goodie!!
1/2 cup shortening
1/2 cup sugar
1 (3-1/2 oz.) box of instant lemon pudding mix
2 eggs
1-1/2 cup flour
1/2 tsp baking soda
1/4 tsp salt
coconut (optional)
nuts (optional)
Cream shortening, sugar and pudding mix.
Beat in eggs. Blend in flour, soda and salt.
Drop by teaspoon on ungreased cookie sheet.
Bake 10-12 minutes at 375 degrees.
Author: Mary J. - Nancy's Kitchen - 
5/4/17
Retired and having fun writing cookbooks, tasting wine and sharing recipes with all my friends.
www.achefsjourney.com