Finally another 10!!!! I think this is only the 2nd (maybe 3rd) for us. We just loved this recipe and it's another of those that you need to get a bite of all the components to really enjoy it fully. Even the tomatoes - it would not have been 'right' without them.
For the two of us, I made just two breasts and 1/2 the filling, but the full sauce amount - I'm so glad I did, it was wonderful over the rice pilaf I served with it. And also, this was so filling, I didn't finish mine and Roy was able to have sauce on the leftovers the next day.
I read the changes Vicci (?) made in the dish, but I'm not sure I'd go there, especially subbing coconut extract for the coconut milk. I did use just 1/2 the butter and the sauce still had the richness that was needed.
I think I'd just keep this one for special occasions because the flavors are just so wonderful as is.
and of course my favorite little Rice Krispie Ice Cream Cake topped off my birthday dinner!! (the neighbors liked their portions also...
)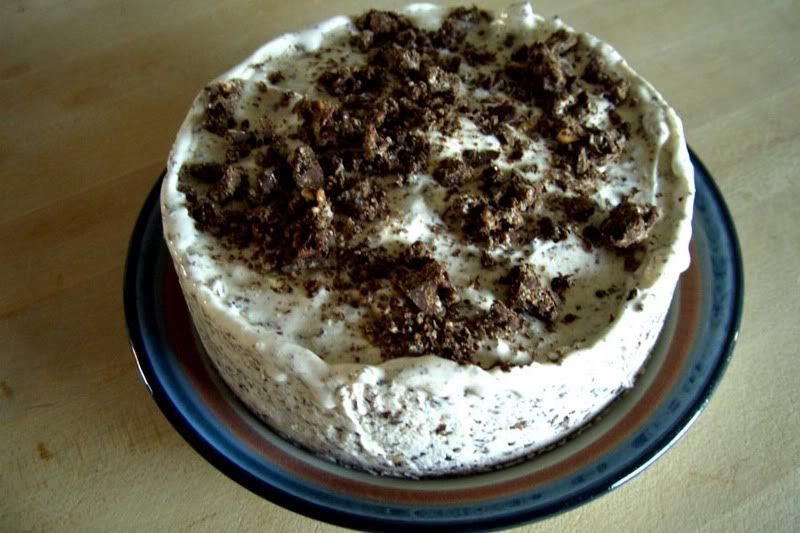 Again, Happy Birthday to the Geminis!!!
Retired and having fun writing cookbooks, tasting wine and sharing recipes with all my friends.
www.achefsjourney.com