O.K. Sharon, this will probably bore the hell out of everyone else except you and me - but, here goes! The recipes are so similar - Wallace's has more (just a tad) baking soda than your version, little more sugar also. And I think the biggest difference is the bacon grease - I absolutely love bacon grease in pancake batter.
The little difference in the b. soda made a big difference in the working of the batter - Wallace's 'worked' the whole time, while Sharon's didn't except for a couple little bubbles.
Sharon's on the left - Wallace's on the right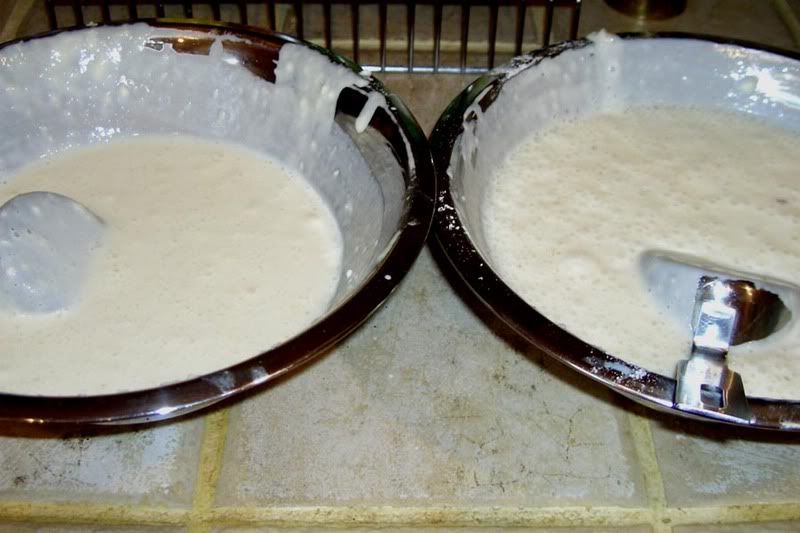 They looked almost identical - again Sharon on the left -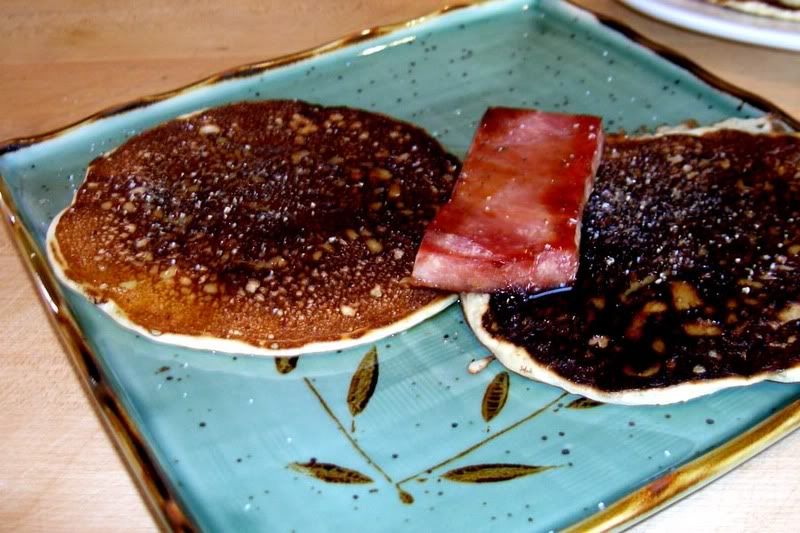 and then, there was Roy's plate.....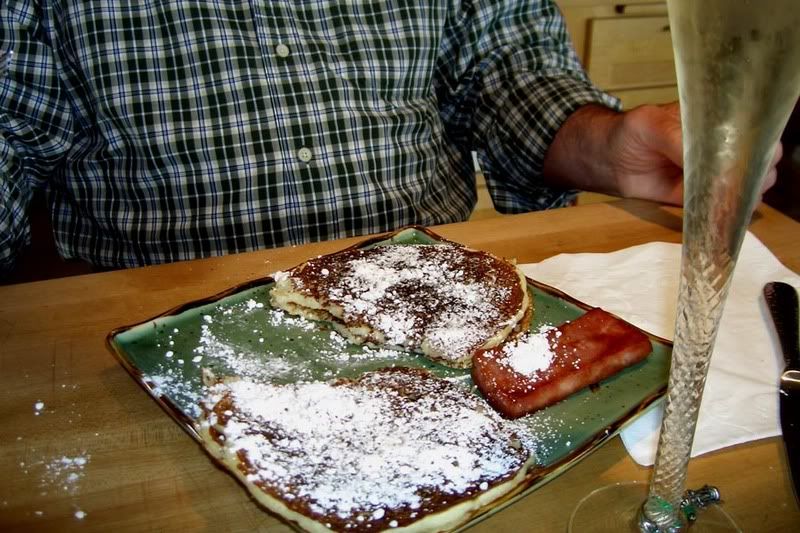 All in all I think the Chronicle got a hold of Wallace's recipe sometime...
(his is from the 1940s) - and I like his best out of the two, but only because of the bacon grease I think.
wonderful recipes - both!
Retired and having fun writing cookbooks, tasting wine and sharing recipes with all my friends.
www.achefsjourney.com