Dinner Review for Dec. 17th - Pork Wellington with Roasted Mushroom Sauce and Lemon Broccolini - from the Holiday Meals book, is that right??
What a great lookin' dish this is and very tasty also. The directions on this one were spot on, I'd be anxious to hear if anyone had trouble putting it together. (I have criticized [Email]c@h[/Email] directions before....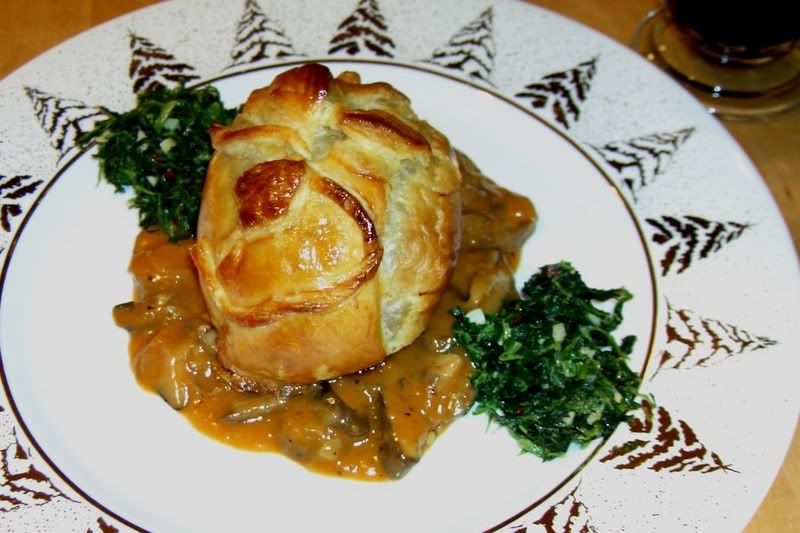 but, Denise, I don't understand the need (or preference) for adding the potato??? More work - and really needed?
Roy gave this one a 12!! Me, since I'm not the mushroom fan he is, I'll give it a strong 9. But certainly will make again - I only made two so I have 2 more quarters of pastry, so I think I'll make a meatloaf wellington with the other two.
Retired and having fun writing cookbooks, tasting wine and sharing recipes with all my friends.
www.achefsjourney.com