I almost forgot. Wednesday, I went to Southport to visit my mom. She is a BIG TIME basket weaver. She does regular oak baskets, but her passion is Nantucket Baskets. Here's some of her work: (I finally gave up trying to resize these things...sorry!)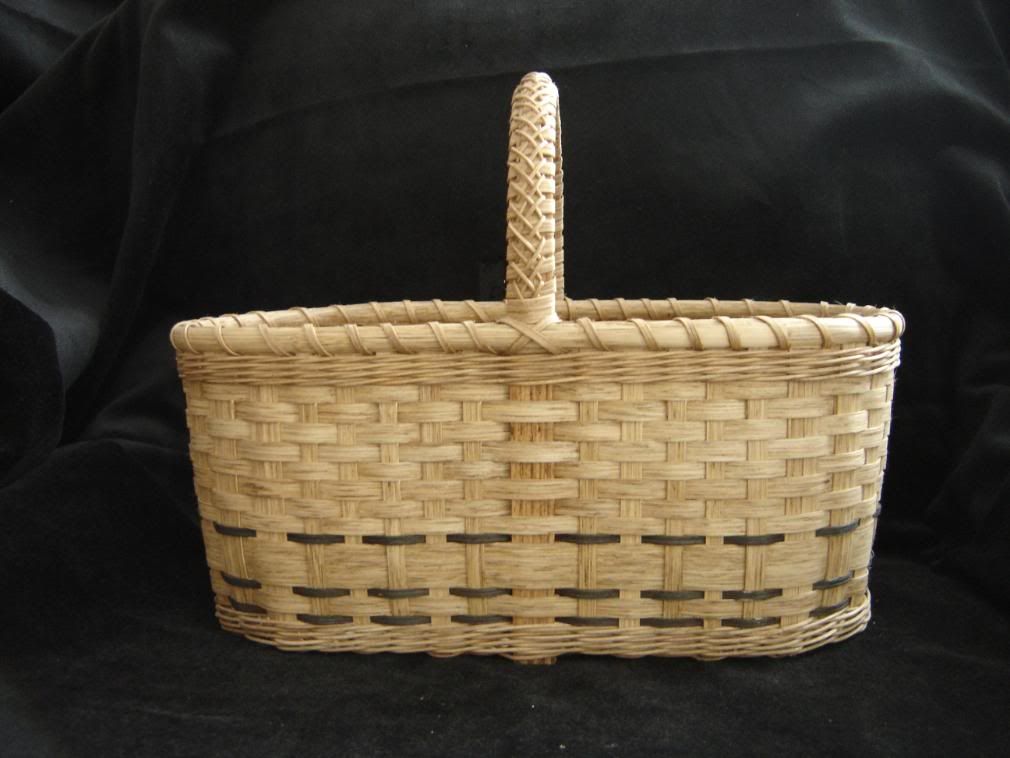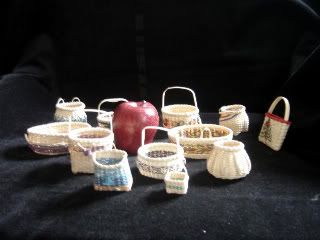 ANYWAY, one of her basket friends moved over from Bald Head last fall and designed a house. They spend a lot of time together and Mom is always telling me what FABULOUS salad's Jo makes when she's visiting. Jo is a "vegetarian", but will sometimes stoop to using chicken broth and will eat seafood ANYTIME! Go figure!
Anyway, Mom has been wanting me to come see Jo's "garden". She thinks I need to replicate it at my house. So off I went last Wednesday! Jo showed me around, the house is GORGEOUS! But her favorite part of the house is her "children" in the back yard. She designed this garden herself...snagging styrofoam packing crates at the fish mongers on the docks...recycling the material to fill 3/4's of the beds with that, layered with chicken wire and soil. She has been eating salads from these beds since December and will continue to do so until the heat of the summer takes over. She is planting other stuff to fill in later. ALL of what you see is herbs or salad "greens" or edible flowers except the daffodils. She is quite proud of her "children" and loves the fresh produce she harvests daily! Here's the garden: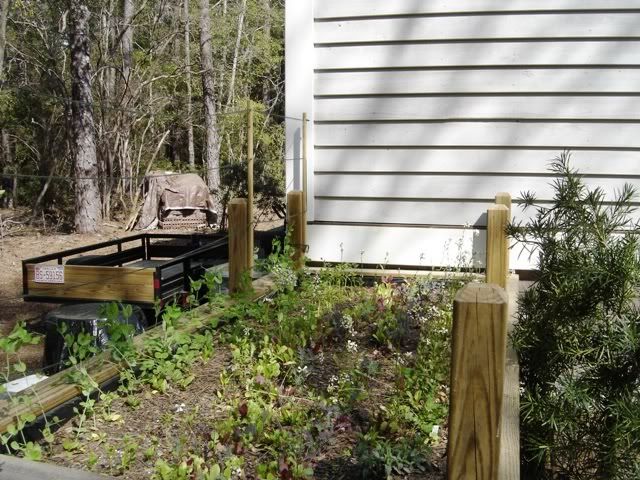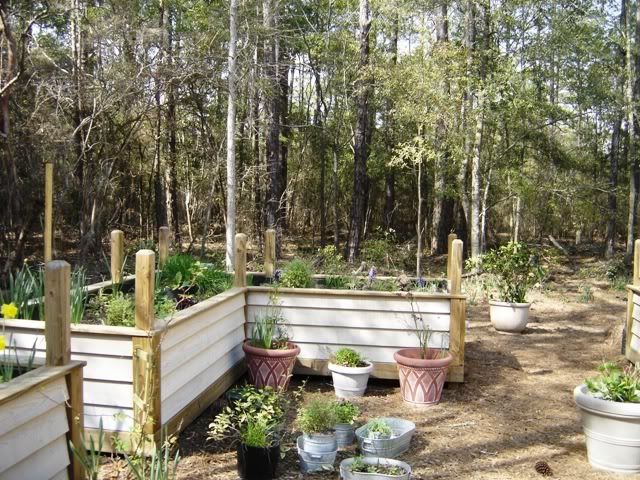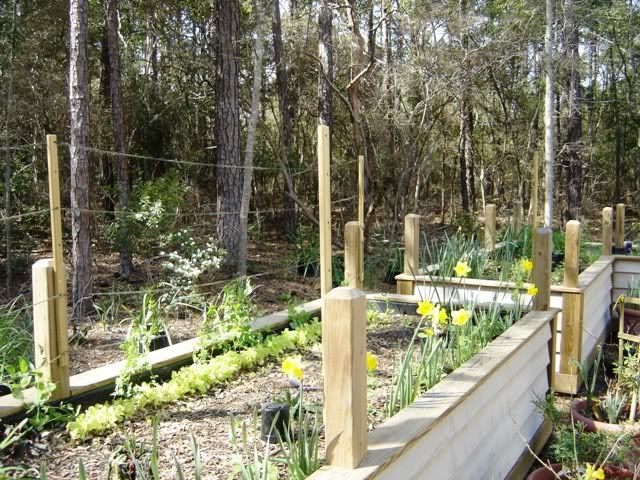 Daphne
Keep your mind wide open.