Spice-Grilled halibut in Spanish Shrimp Sauce from the Weeknight Grilling Book (C@H) - well, we were certainly under-whelmed. darn, what a waste of the last of my prawns in the freezer....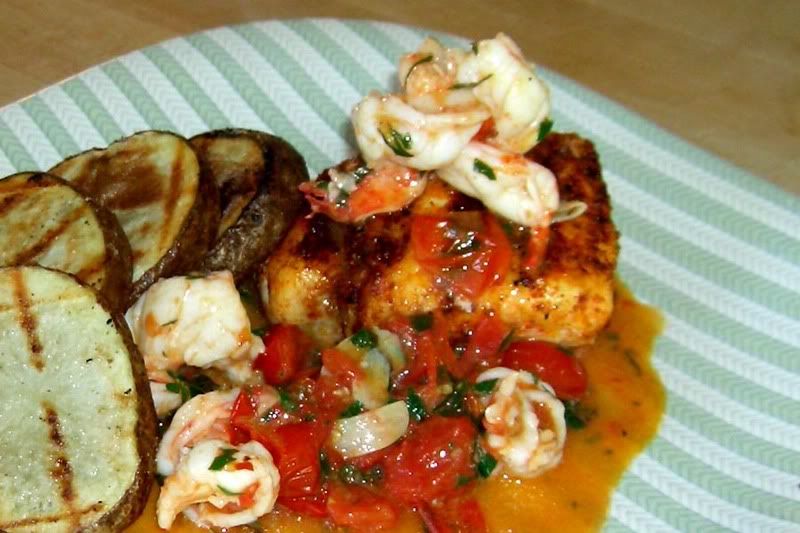 I had high hopes for it as I plated it, but twas not to be - just a bland really nothing. *sigh*
Retired and having fun writing cookbooks, tasting wine and sharing recipes with all my friends.
www.achefsjourney.com