Just got home from the wedding. The food was great, chicken cordon blue, mashed and dilled carrots, and a really good salmon pie en croute - (And I don't even like salmon). Here's a pic of the Murphy contingency.
The cake was made by the 14 yr old cousin of my daughter in law!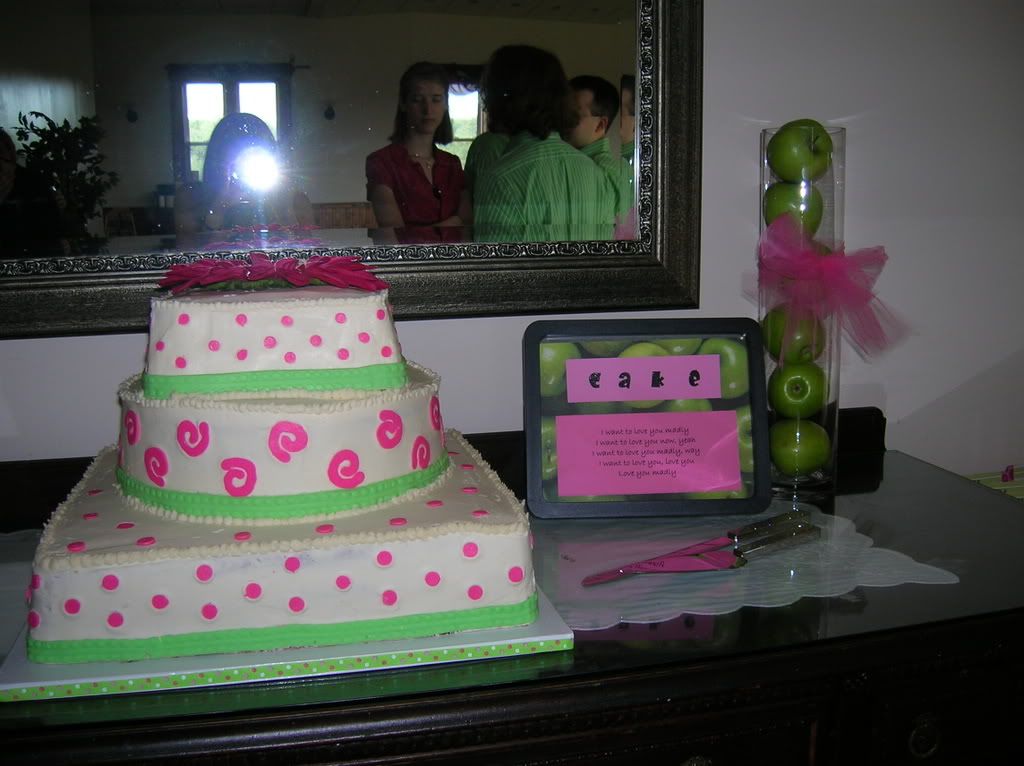 It's been a busy month, it was a great day and I'm glad it's over!!
PJ
PJ