Had fun yesterday in spite of the darn snow! I needed to cook my duck hanging, so since my oven isn't high enough, decided to use the smoker and it sure worked out well.
hanging after being brushed with honey, rice vinegar and a little red food coloring - it needed to air dry for 5 hours.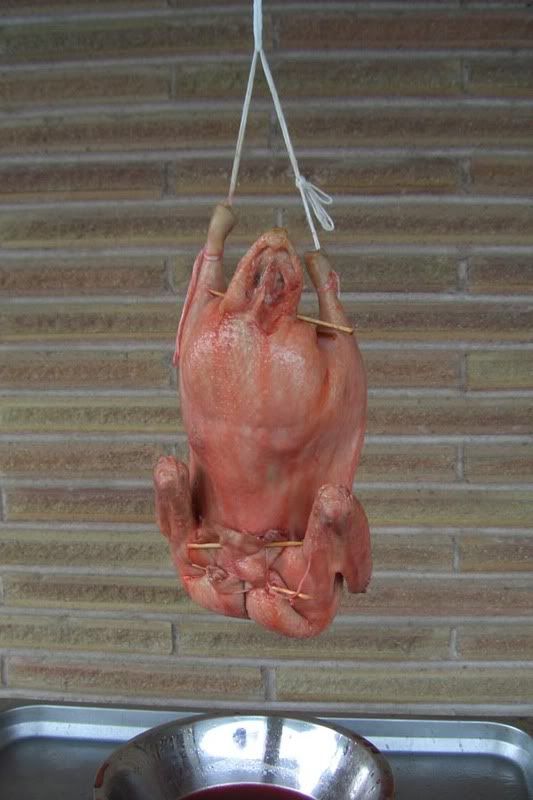 In the smoker for about 1 1/2 hours
over fried noodles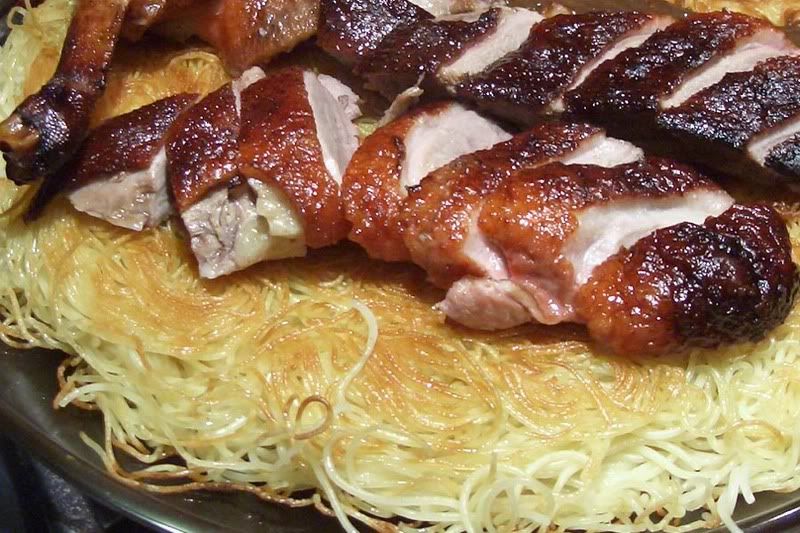 It was sure tasty!! And for dessert, I had made a couple of pies (testing only...
) - my Grandmother's Orange pie and Daphne's Aunt's chocolate pie. Sorry Daphne, I played a little, I made chocolate meringue. What a great pie it is!!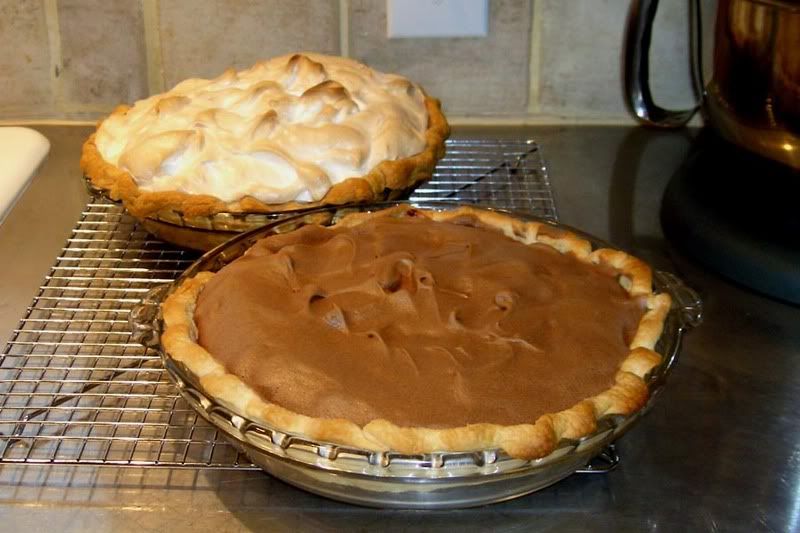 Overall, not too shabby a Christmas dinner!!
Retired and having fun writing cookbooks, tasting wine and sharing recipes with all my friends.
www.achefsjourney.com