Primavera with Seared Seafood (Issue 63)
Rosemary Olive Oil Boule (Issue 70)
Butter Lettuce Salad with Lemon-Garlic Vinaigrette (no recipe!)
Lemon Cheesecake Souffles with Crushed Raspberry Sauce (Issue 61)
Great choices for a spring b'day dinner, Vicci.
Primavera with Seared Seafood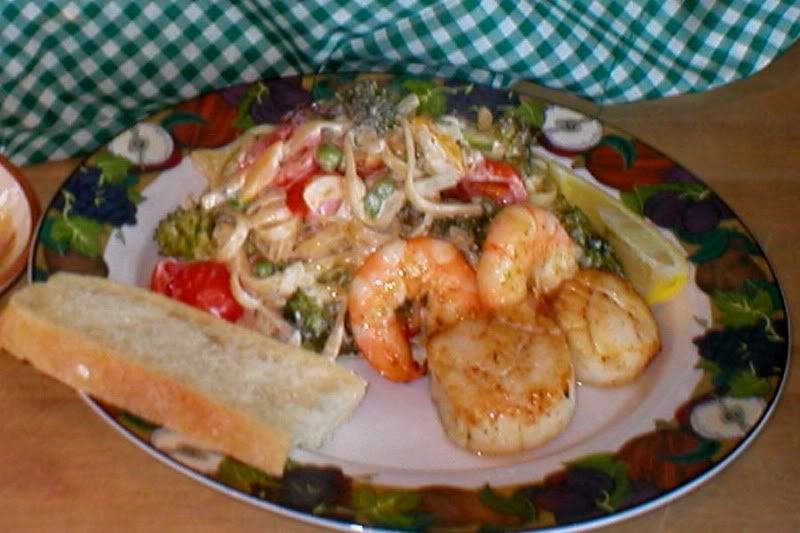 While we both enjoyed the flavors, this type of a pasta dish tends to become dry in the short time between finishing it and prepping the seafood. Love the method for the scallops and prawns (marinating in the oil, s&p and lemon zest) – will do that again. We gave this an 8
Now, the Rosemary Boule is another story - my goodness what a wonderful crust this method gives bread. I wanted to make the whole meal out of just this!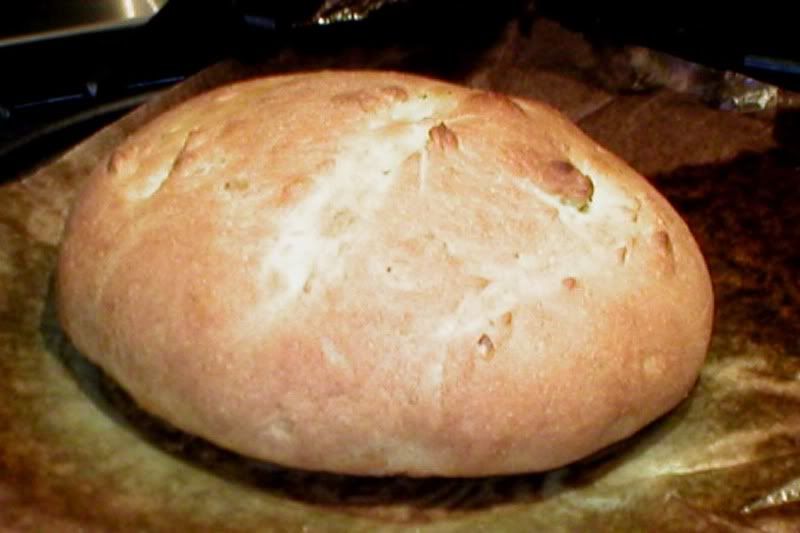 We gave it a 10!
The dessert – didn't make the dessert, with Mom's day and b'day, I'm trying to be as good as I can. (split Tiramisu at Brunch yesterday...
)
PJ????? Are you too busy right now to suggest a dinner for your b'day??
Retired and having fun writing cookbooks, tasting wine and sharing recipes with all my friends.
www.achefsjourney.com