Okay, I need some help here. "The employee" decided he really didn't want to mess with the peas, so he picked them all Saturday. These are not the Sugar Ann's, but look very similar. As you can see, there are some that are too small to shell. Also, I have a couple of quarts shelled, I have to deal with. My questions are:
How do I freeze the shelled peas?
Can I use the small ones in stir fry like sugar snaps or snow peas?
Can I freeze the whole ones, and if so, how?
And do any of you have ideas other than cooking the shelled ones in butter and water and stir fry for the little whole ones?
Here's a picture for reference: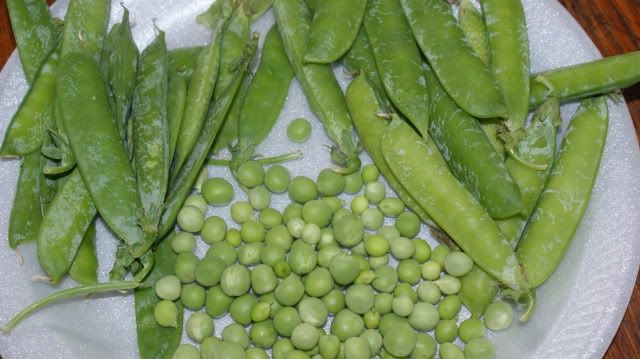 Daphne
Keep your mind wide open.