Okay, so I've been a little absent for a couple days. But thanks to Erin, I've been buried in the archives of the Julie/Julia Project and rereading My Life in France in anticipation of going to see the movie!
But I have GOT to share the two most WONDERFUL experiences of the weekend! First, I have a confession, this first picture is from day two...I was just too excited on day one to get a picture. William sent me to get catfish to fry. When I got to the fish market, I discovered I could get grouper for the same price. *Jean gasps!* It was wonderful with just slaw and fries Saturday night and then as fish sandwiches (which I dreamed about all night) on Sunday....YUM!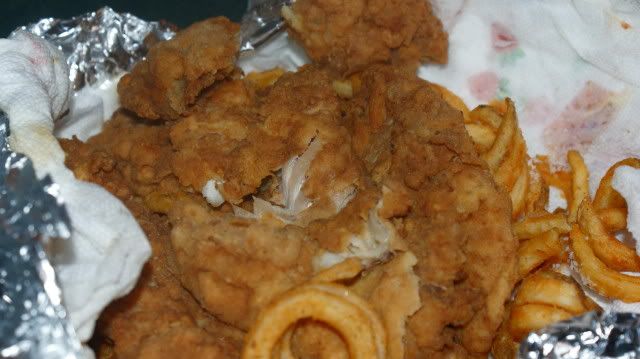 The other wonder of the weekend was that William FINALLY got me out on the lake!!!! YEAH!!!!!! It's not the fastest or the prettiest, but it sure is the coolest boat on the lake....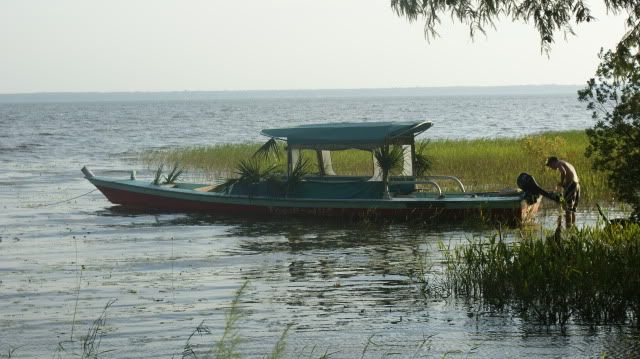 Daphne
Keep your mind wide open.