Well, I gave him an hour to start this review and I guess he's sleeping in....so, here goes.
I'm giving my second "10" on a review dinner for this stew -
It is absolutely outstanding!! And darn, we only have one little bowl left to fight over today. But, we did send one bowl to the neighbor who loves spicy foods, but doesn't get at home, we didn't eat all of it ourselves.
I'll certainly be making this over and over and over!!
Now, to the Green Onion Pancakes - after wondering how 1 cup of a.p. flour could weight 8 1/2 oz., and checking out the original recipe on King Arthur site, the darn batter was so thick, it was ridiculous!!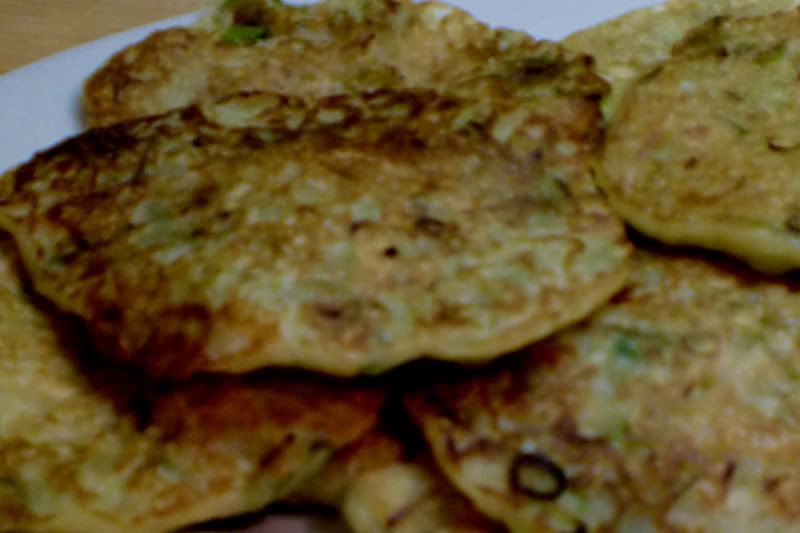 I had to thin the batter down to almost double the liquid - so, I'm really glad I only made half the recipe to start with! I thought these were o.k., but nothing to shout about. Roy absolutely loved them and wants an egg over a couple for breakfast this a.m.
But...that stew was just so darn good!! Good choice, Labs.
Now, are all you February b'day people ready to go with your choices, so we can continue on?????
(sorry about the blurry pix of the stew - I think my camera got put on a different setting and now I have to study the darn instruction book again!
)
Retired and having fun writing cookbooks, tasting wine and sharing recipes with all my friends.
www.achefsjourney.com