What a fun delicious dinner!! I could have eaten a whole loaf of the soda bread with the Whiskey Butter!!!!
We started the night out right -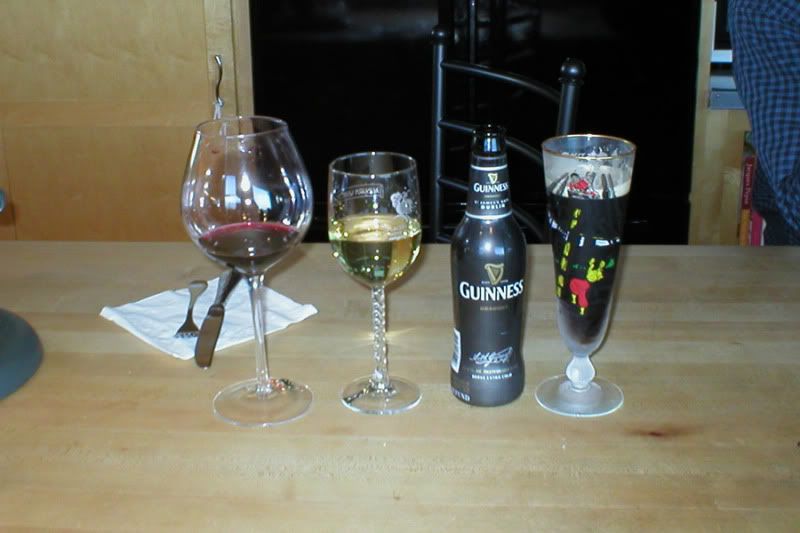 And ended up pigging out, that's for sure!
Interesting how the 'pink salt' reaction didn't make it all lthe way through the brisket, but it was wonderful, flavorwise. I'll do this again.
Bubble & Squeak (always so good)
Sweet & Sour Cabbage (Issue #62) - kept nibbling on this one - Yum.
Whiskey Glazed Corned Beef - (Issue #62) really tasty!!
And Cis mentioned in another thread that the cabbage with lemon is really good too - anxious to make it!
Retired and having fun writing cookbooks, tasting wine and sharing recipes with all my friends.
www.achefsjourney.com