My friend who is writing the Greek cookbook asked me to test a stuffed zucc blossom recipe a while back and I had to disappoint her that my zucchini plants were such losers, I hadn't had a blossom forever...and looked what I found yesterday in this crappy weather, too.
so, made a small batch of her filling and tried it out - it's very good - a crab and feta.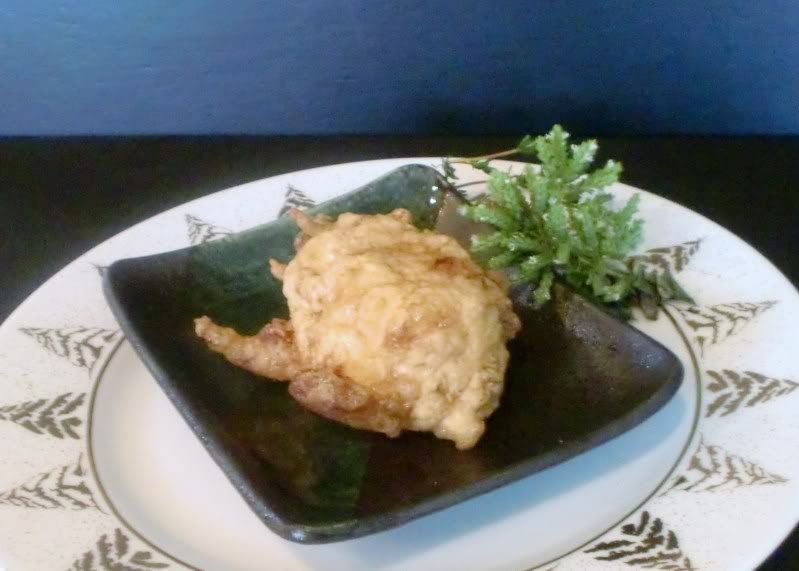 and, that's probably it for that poor pitiful zucc plant this year. I think I'll do a 'garden' dance next spring - it's been two years now that the gardens have not done really well.
Retired and having fun writing cookbooks, tasting wine and sharing recipes with all my friends.
www.achefsjourney.com