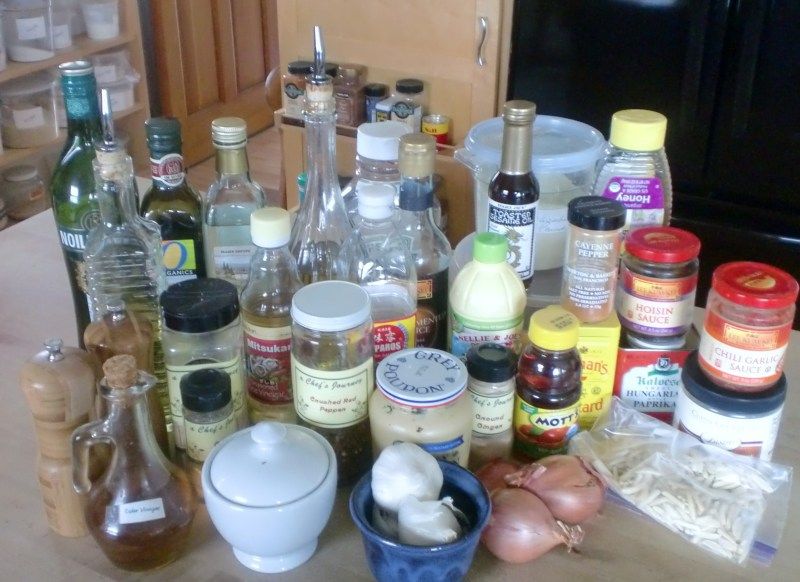 I'm working on a bean salad and including several variations on the basic. The above are the ingredients for 15 dressing/vinaigrettes I'll be working with tomorrow. won't make them all probably, some are pretty similar, but we'll see how far I get. should be interesting.
------------
And, just a bit of trivia I just recently read - does anyone know the previous name for Orange Roughy?????????
V
V
V
V
V
V
V
V
V
Pacific Slimehead......... no wonder the name was changed.
Retired and having fun writing cookbooks, tasting wine and sharing recipes with all my friends.
www.achefsjourney.com