I thought Dec. 2nd would never get here and then I completely forgot it - evidently Lorraine etal did too!
It's been so darn long, I can hardly remember the darn dinner!! good thing I wrote something up at the time.
Well, if I wrote something, I sure can't find it now! We did love the Winter Pork Stew and the fruit salad with it. Roy especially liked the Cheddar Johnnycakes, but I was a little behind him on these.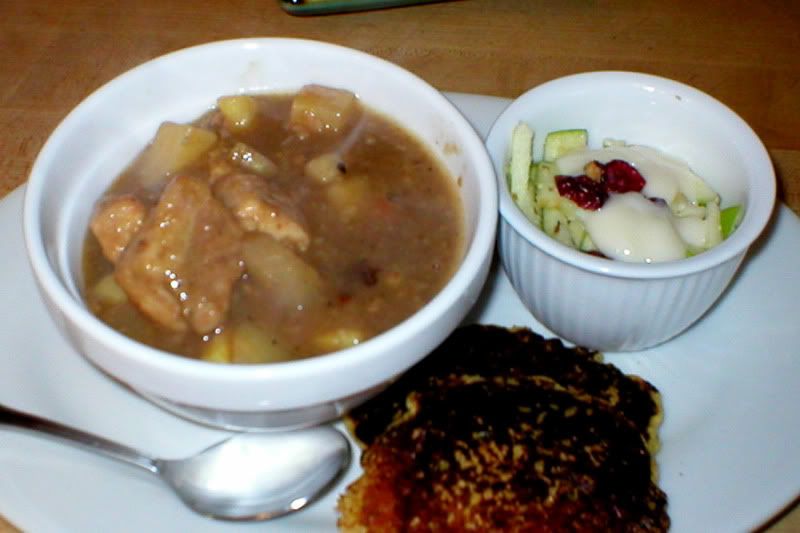 (maybe 'cause they looked burned!
)
I gave everything, except the johnnycakes a 9 and them, maybe a 7.
The lasagna I had made before and since time was so limited in November, I didn't get it made again, but we really liked it the other times I've made it.
The stew, I'm sure will be a winter regular.
Retired and having fun writing cookbooks, tasting wine and sharing recipes with all my friends.
www.achefsjourney.com